Denver County Cultural Council
The cultural council is a board authorized by the State of Colorado and appointed by Denver City Council to distribute Scientific & Cultural Facilities District Tier III revenues to science and cultural organizations in Denver.
The Denver County Cultural Council (DCCC) is comprised of 11 voting members. Three are ex-officio, representing citywide organizations, and eight are community representatives selected from interested applicants.
DENVER COUNTY CULTURAL COUNCIL MEMBERS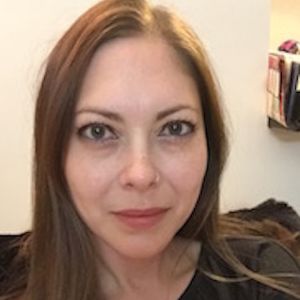 Leah Horn - Chair
Leah Horn serves as director of marketing and communications for The Western States Arts Federation (WESTAF). In this capacity, she provides leadership and strategic oversight of WESTAF's communications, public relations, branding, social media programs and marketing initiatives for WESTAF's earned-income projects. Prior to joining WESTAF in 2011, she managed a congressional campaign, served as an administrator at a law firm, and worked in product development and visual merchandising for an international sports-apparel company. She has served as a grant panelist for Colorado Creative Industries and the National Endowment for the Arts. Horn received dual bachelor's degrees in sociology and journalism (media studies) from the University of Colorado Boulder and holds a master's degree in communication from the University of Colorado Denver. Horn has a background in theater, classical ballet, and flute and piccolo performance and is an avid yogi, outdoor enthusiast and devoted dog mom to her Yorkie, Cooper.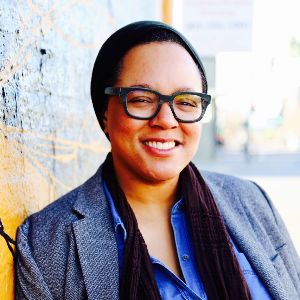 M'Lissa Baker - Vice Chair
M'Lissa Baker is a story-sharer and marketer with a passion for the arts and music. Currently, she is the manager for the Hunger Free Colorado photovoice project Hunger Through My Lens which focuses on storytelling, advocacy, and education surrounding the issue of hunger. She joined Hunger Free Colorado to lead the evolution of this impactful project with a focus of capturing the voice of hunger through photography, audio interview, video, and virtual reality. Her background is in music marketing and artist development having worked in both radio and for a major record label. Her education crosses multiple institutions and focuses on communications, marketing, and leadership. A native Texan, M'Lissa has called Denver home for since 2012. Outside of the office, she enjoys all that Denver and Colorado has to offer including camping, hiking, snowshoeing, photography, live events, public art, and new restaurants.
José Rosales – Secretary and Arts & Venues appointee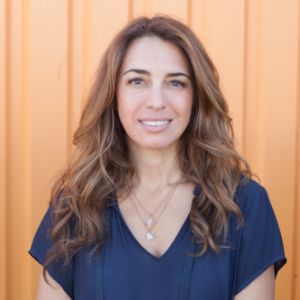 Amy Tancig-Andrle - Executive Committee Member
Amy Andrle holds a graduate degree in nonprofit management and worked as an executive at cultural art organizations for more than a decade. During this time she gained experience and appreciation for organizational development, compliance and collaboration. In 2014, Amy transitioned into working full time with her husband operating L'Eagle Services, an all-natural and sustainable recreational dispensary and cultivation facility specializing in clean cannabis. Together they have positioned L'Eagle as the first--and currently only--cannabis dispensary to earn recognition as a Certified Green Business from the City and County of Denver Department of Environmental Health, and a national Clean Green certification for organic cultivation practices.
Today, in addition to being a mother and running day-to-day operations for L'Eagle, Amy actively participates in outreach by contributing her time serving on the City of Denver's Cannabis Sustainability Work Group, and as a founding board member of the Cannabis Certification Council.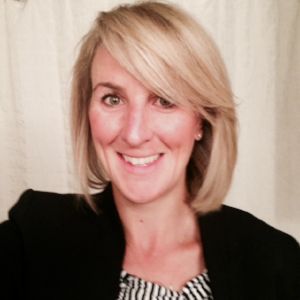 Sarabeth Berk
Sarabeth Berk is an artist/researcher/teacher, which means she works across the intersections of disciplines. Currently, she is the Innovation Program Manager in the Imaginarium- the innovation lab of Denver Public Schools. Sarabeth has a Ph.D. in Curriculum Studies and Teaching and attended Rhode Island School of Design for Art & Design Education. As an educator, she has taught all ages in public, private, and community settings, but her current work and passion involves sourcing and guiding grassroots innovation to disrupt and transform educational paradigms. Outside of work, Sarabeth is an art and culture enthusiast, attending events and openings near and far, and she loves skiing, running, yoga, and anything that involves being in the mountains.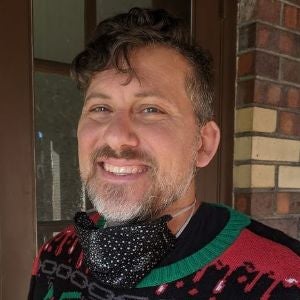 Derek Medina
Derek Medina believes the only help and hope for one another is in each other. Living his life with that belief, he has a compulsion to help the people who need it the most. He is often volunteering with organizations that provide assistance to people experiencing homelessness or aid to the terminally ill and their families. He is community oriented, and contributes his time and effort to local neighborhood organizations. He has been crucial in founding community activities like movies-in-the-park, establishing a non-profit organization for a neighborhood, securing a substantial grant to form an Active Living Coalition with paid employees, and of course art projects like a street mural and sound totem to enhance the city's public spaces. That involvement has made him well-versed in our municipal laws, zoning codes, budgets, city council, public works, and many other primary factors that involves how our city is shaped, how people behave & interact with the built environment, and how it affects public health and happiness. He is known well in his neighborhood as a person with answers, or at least one that can find them. He is also pretty good at pinball.
DENVER SCFD TIER III ADMINISTRATION
Tariana Navas-Nieves
Director, Cultural Affairs
Denver Arts & Venues
720-865-5552
Tariana.Navas@denvergov.org
Jessica Kato
Deputy Director
SCFD
303.860.0588, ext. 111
jessica@scfd.org