Denver County Cultural Council
The cultural council is a board authorized by the State of Colorado and appointed by Denver City Council to distribute Scientific & Cultural Facilities District Tier III revenues to science and cultural organizations in Denver.
The Denver County Cultural Council (DCCC) is comprised of 11 voting members. Three are ex-officio, representing citywide organizations, and eight are community representatives selected from interested applicants.
DENVER COUNTY CULTURAL COUNCIL MEMBERS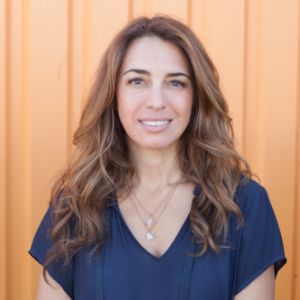 Amy Tancig-Andrle - Chair
Amy Andrle holds a graduate degree in nonprofit management and worked as an executive at cultural art organizations for more than a decade. During this time she gained experience and appreciation for organizational development, compliance and collaboration. In 2014, Amy transitioned into working full time with her husband operating L'Eagle Services, an all-natural and sustainable recreational dispensary and cultivation facility specializing in clean cannabis. Together they have positioned L'Eagle as the first--and currently only--cannabis dispensary to earn recognition as a Certified Green Business from the City and County of Denver Department of Environmental Health, and a national Clean Green certification for organic cultivation practices.
Today, in addition to being a mother and running day-to-day operations for L'Eagle, Amy actively participates in outreach by contributing her time serving on the City of Denver's Cannabis Sustainability Work Group, and as a founding board member of the Cannabis Certification Council.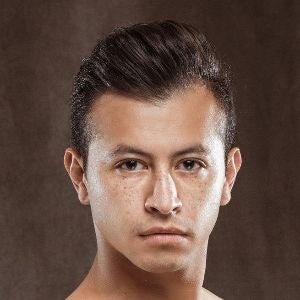 José Rosales – Vice Chair and Arts & Venues appointee
Jose "Chepe" Rosales, ArtistiCO Co-Founder and Executive Director, is a trailblazing millennial community leader with a passion for the performing arts and cultural advocacy fueled by his entrepreneurial spirit. As a community collaborator he partners with Colorado's most prominent cultural leaders and organizations to bring unique and multicultural programming to Denver's diverse landscape. His professional expertise in the public and nonprofit sectors has transcended his many accomplishments as a business entrepreneur, dancer, dynamic project manager, nonprofit expert and producer. He is most proud of his dance career as one of the few American principal dancers in the world-renowned Ballet Folklórico de México de Amalia Hernandez where he toured North America, Latin America and Europe for five years. Jose was recently awarded the 2021 EY New Wave Leadership Award from Colorado Business Committee for the Arts. He was appointed to serve on the Executive Council of the Denver County Cultural Council of the SCFD. Jose earned his master's degree in Development and Program Management from the University of Denver and his undergraduate degree from the University of Colorado-Boulder.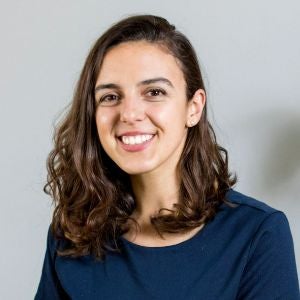 Ana Varela - Secretary
Ana is working as a community interpreter, advocating for the creation of Spanish language materials as a Language Coordinator, and as the Outreach coordinator for Historic Elyria. Ana has had a long career in intercultural connection and community activism. She received her secondary education through an arts & music academy and later earned degrees in International Studies with Latin American and Caribbean emphasis and Chinese studies. While living in South Texas during the border crisis, she worked professionally as a paralegal for migrant minors seeking asylum and coordinated cultural festivals for the community. In 2019, Ana relocated to Denver - this dynamic, multifaceted city that she is honored to serve.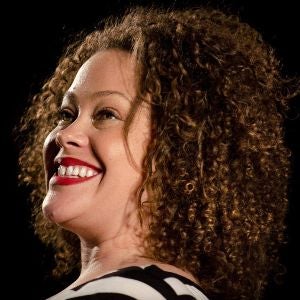 Suzi Q. Smith - Executive Committee Member
Suzi Q. Smith is an award-winning artist, organizer, and educator who lives in Denver, Colorado. She has created, curated, coached, and taught in Denver for over 20 years, managing the largest poetry festivals that Denver has seen to date. The author of poetry collections Poems for the End of the World, A Gospel of Bones, and Thirteen Descansos, Suzi is also a singer-songwriter, playwright, and multi-disciplinary creative. Her single 'Moments', in collaboration with Psy'Aviah, received International attention after being a finalist in the BBC's 'Next Big Thing' contest and she co-wrote and is featured on Flobots' 2017 single, "Sleeping Giant". She was also a member of Lady Wu-Tang Clan, sharing stages with Raekwon and Ghostface Killah of the Wu-Tang Clan. Suzi co-wrote the plays How I Got Over: Journeys in Verse, and Where We Are From: Freedom is a Constant Struggle. As an organizer, Suzi has worked with arts and cultural organizations for over 20 years, in Denver and around the U.S. Her commitment to intersectional racial justice, creating safe(r) spaces for all marginalized peoples, and creating communities of care as well as policies and practices for transformative justice and equity are all key initiatives. As an educator, she has worked extensively with youth, serving as a Teaching Artist with Youth On Record, and as a coach of Denver Minor Disturbance Youth Poetry Slam, resulting in two international championships. Currently, she is Affiliate Faculty with Regis University's Mile High MFA, Lighthouse Writers Workshop, and DU's Prison Arts Initiative.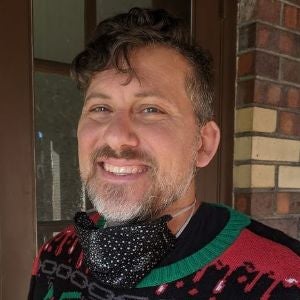 Derek Medina
Derek Medina believes the only help and hope for one another is in each other. Living his life with that belief, he has a compulsion to help the people who need it the most. He is often volunteering with organizations that provide assistance to people experiencing homelessness or aid to the terminally ill and their families. He is community oriented, and contributes his time and effort to local neighborhood organizations. He has been crucial in founding community activities like movies-in-the-park, establishing a non-profit organization for a neighborhood, securing a substantial grant to form an Active Living Coalition with paid employees, and of course art projects like a street mural and sound totem to enhance the city's public spaces. That involvement has made him well-versed in our municipal laws, zoning codes, budgets, city council, public works, and many other primary factors that involves how our city is shaped, how people behave & interact with the built environment, and how it affects public health and happiness. He is known well in his neighborhood as a person with answers, or at least one that can find them. He is also pretty good at pinball.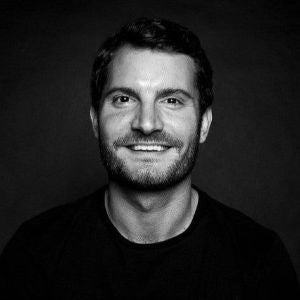 Earl Parsons - Visit Denver Appointee
Earl Parsons is a tourism, marketing and events professional with a unique combination of agency and in-house experience. His background spans across live events and entertainment having worked for Live Nation, The Agency Group, San Diego-based KAABOO Del Mar and the Denver-based creative agency Motive. In his current role as Cultural Tourism Programs Manager with VISIT DENVER, he serves as one of the department's liaisons to Denver's rich and diverse cultural community and manages VISIT DENVER's three annual local branding programs: Denver Restaurant Week, Denver Beer Week and Denver Arts Week. He received his Bachelor of Arts in Mass Communication and Media Studies from Auburn University. A southeastern native who spent his earlier years living in Atlanta, Birmingham and Nashville, Earl has been in Denver since 2015 and enjoys all that the city and state of Colorado have to offer including hiking, camping, snowboarding, live music, performing arts, and Denver's ever-growing food, beer and art scenes.
Eric Golden - Denver Public School Appointee
Eric Golden is an education administration professional with a unique combination of business experience and community engagement. In his role as Community Partner Program Manager for Denver Public Schools, Eric works with passionate youth professionals to bring quality out of school time activities to young people. He received his Bachelor's in Finance from Metropolitan State University of Denver. Eric is a Denver native and enjoys arts and culture.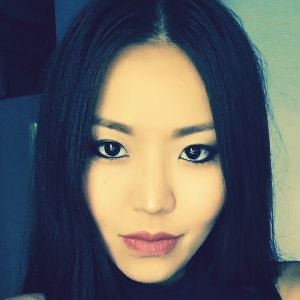 Eriko Tsogo
Eriko Tsogo is a Mongolian American multidisciplinary artist, curator, art management professional, and DACA recipient born on the steppes of Ulaanbaatar, Mongolia. She is an alumni of Denver School of the Arts, having attained her B.F.A (2012) from the School of the Museum of Fine Arts Boston and Tufts University. Eriko grew up in Budapest, Hungary and immigrated to the United States with her family in 1999. Eriko has had numerous art exhibitions, curatorial projects and art residencies throughout the United States. She has been the recipient of ACE Foundation Scholarship, "Juuh" Honorarium by the Mongolian Ministry of Education Culture and Science, Alliance for Artist Communities Fellowship in affiliation with The Joan Mitchell Foundation Grant, and City of Denver Office of Equity and Diversity Grant, and Colorado Creative Industries Artist Grant to name a few. From 2012 to 2021, Eriko has worked as the Creative Director at the Mongolian Culture and Heritage Center of Colorado where she founded and continues to run the "International Yurt Art Residency Program". Eriko has exhibited at the 2019 "Contemporary Mongolian Art Biennial: Innovating Tradition" in Washington DC, 2018 Superfine Art Fair, 2019 Art Basel Miami Beach, and Saatchi's The Other Art Fair in Brooklyn (2020), Los Angeles (2021) and Chicago (2021). Her animated film "Tears of the Sky" screened at the 2019 Colorado Dragon Film Festival and the 2021 Philadelphia Asian American Film Festival. In 2021, Eriko's permanent interactive art installation called "Mongovoo" debuted at the Denver Meow Wolf Museum.
DENVER SCFD TIER III ADMINISTRATION
Tariana Navas-Nieves
Director, Cultural Affairs
Denver Arts & Venues
720-865-5552
Tariana.Navas@denvergov.org
Dana Manyothane
Program Officer
SCFD
303.860.0588, ext. 112
dana@scfd.org