How to Be An Anti-Racist Organization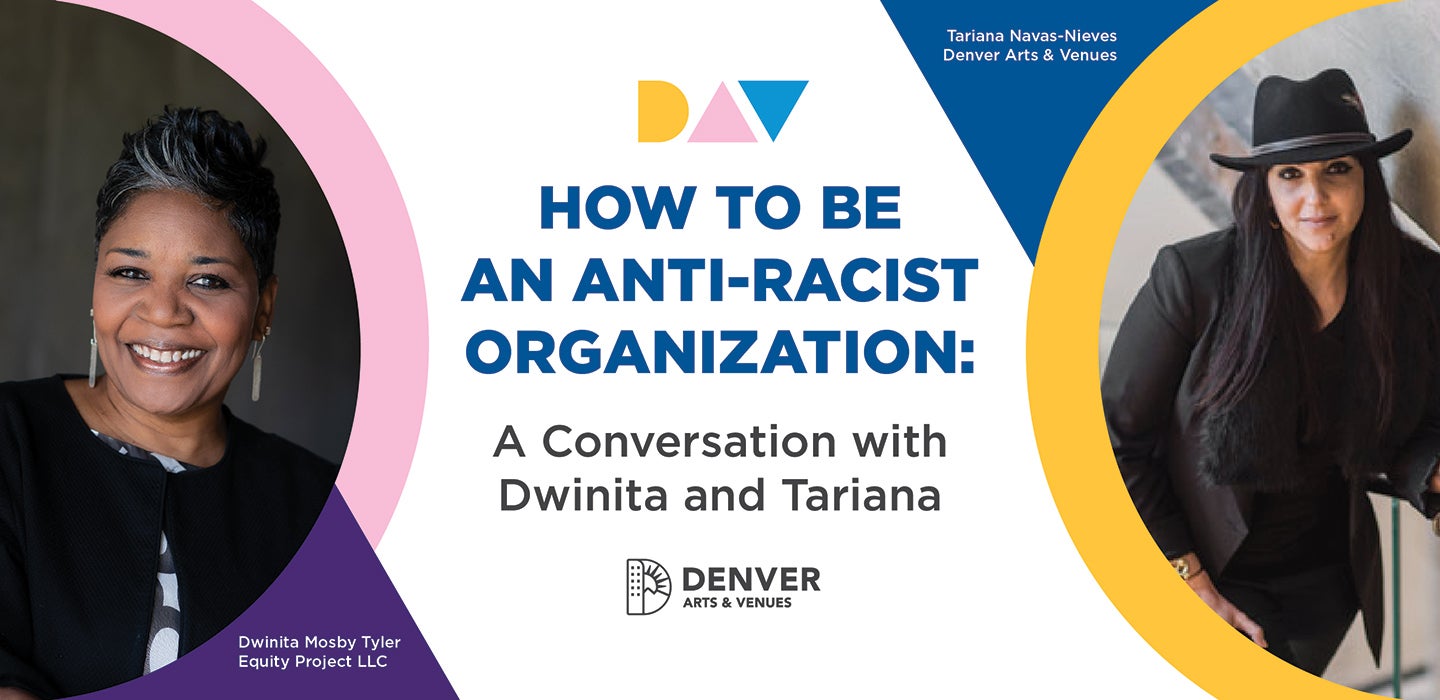 Meaningful conversations, for good.
Communities heal and thrive through collective effort. Denver Arts &and Venues provides support for programs like the How To Be An Anti-Racist Organization event series by paying forward proceeds from events at Denver's iconic venues — creating positive change, for good.
HOW TO BE AN ANTI-RACIST ORGANIZATION
As part of our Equity, Diversity & Inclusion work, we present a discussion on integrating anti-racism into your organizational structure.
Please join Denver Arts & Venues for the "How to Be an Anti-Racist Organization with Dwinita and Tariana" speaker series. We continue to discuss the necessary work organizations must commit to in order to be anti-racist with a focus on tactical and actionable steps.
Our most recent event in the series: Oct. 25, 1-2:30.
Thanks for making these sessions so accessible. You address many of the questions we are often afraid to ask and you do it with so much wisdom and kindness.
- Zoom webinar participant
Event Focus Areas
Collective Leadership
Collective leadership is committed to high impact results across Denver.
Accessibility
Arts, culture and creativity are truly inclusive and accessible for all.