Our Story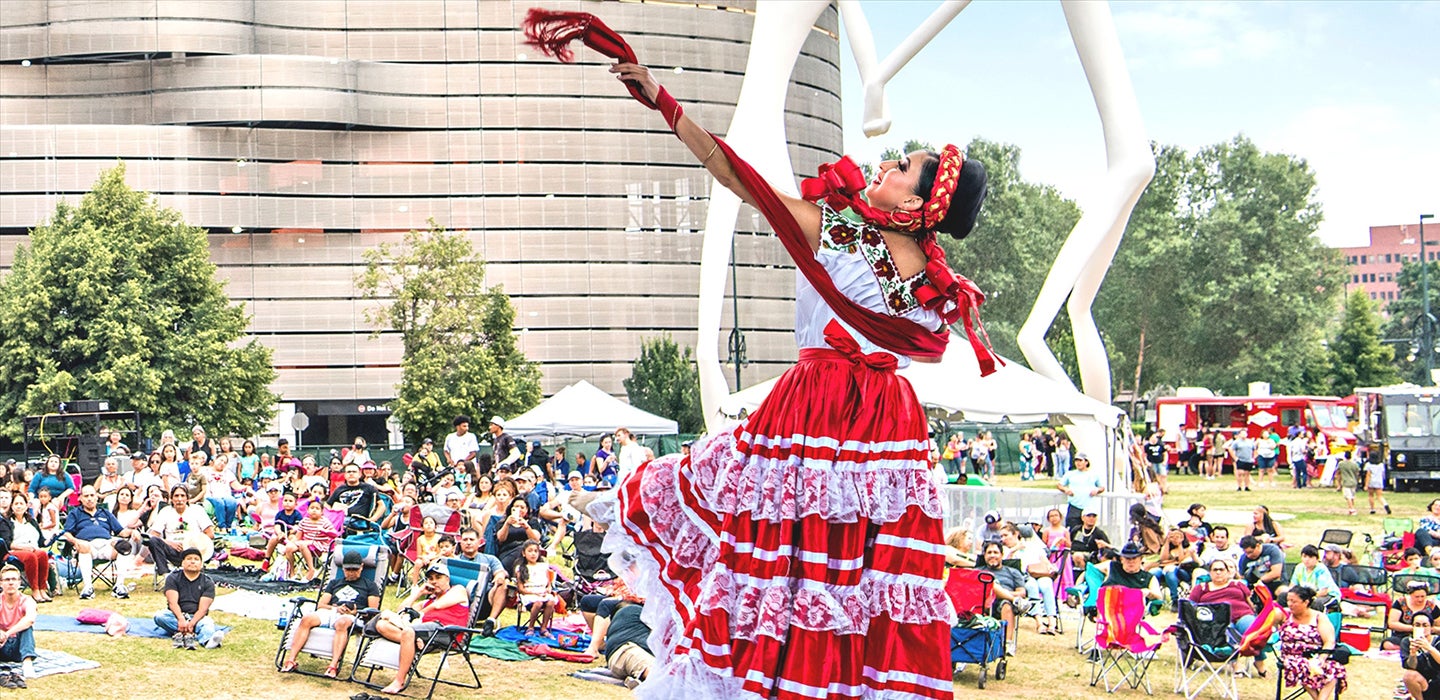 ArtistiCO and Mariachi Sol De Mi Tierra performing at Sculpture Park | Sunset Cinema - Jonathan Phillips Photography


OUR STORY
Denver Arts & Venues (DAV) is the City and County of Denver agency responsible for operating some of the region's most renowned facilities, including Red Rocks Amphitheatre, Denver Performing Arts Complex, Colorado Convention Center, Denver Coliseum, Loretto Heights and McNichols Civic Center Building. We also oversee the Denver Public Art Program, funding opportunities like Urban Arts Fund, P.S. You Are Here and Denver Music Advancement Fund, implementation of Denver's Cultural Plan and other entertainment and cultural events such as the Five Points Jazz Festival.
Funds generated by the agency are put back into the community through grants for artists and arts organizations, free and low-cost cultural events, art in public spaces, venue operation and maintenance and arts education.
Every good time at one of our venues enriches Denver through arts and culture and helps Denver's cultural community thrive — for good!
Video produced by Zerosun, voiced by Denver-native and arts activist Theo E.J. Wilson.
Our Unique Business Model
Unlike many city agencies, DAV operates as a Special Revenue Fund and does not receive a transfer from the City's General Fund. Instead, we are responsible for generating revenue and paying our own expenses including labor costs, capital improvements and venue maintenance.
DAV is a social-cultural enterprise that not only pays for itself, but invests in the city's arts and cultural landscape. A social enterprise uses commerce as a tool to maximize impact and long-term viability for the social good. The successful business model behind a cultural enterprise results in greater impact and reach on arts and culture.
Simply put, we raise revenue through the operation of our venues and reinvest that revenue into venue maintenance, arts programs, community grants and free cultural amenities for Denver's residents. Using good times, for good.
REVENUE SOURCES
Concessions & Merchandise Sales
Venue Rentals
Parking
Ticketing
Corporate Partnerships
INVESTMENT & IMPACT
Venue Maintenance
Venue Infrastructure & Technology Improvements
Venue Activation & Cultural Programs
Grants & Cultural Investments
Sector Leadership, Education & Training
Our Venues
DAV operates several of the area's most renowned facilities for concerts, performing arts, community events and film. We host millions of guests annually across our 1000+ events and throughout our public spaces.
We strive to create a welcoming, inclusive, safe and accessible environment for everyone. We invest in our infrastructure, preserve the legacy of our venues and implement strategies to minimize our footprint.
We want our venues to be enjoyed for years to come.
Our Impact
We believe in the strength and value of arts and culture in building healthy and inclusive communities. DAV is dedicated to supporting the health and vitality of Denver's creative landscape– artists and culture bearers, non- and for-profit businesses, cultural districts, community-led development organizations and more.
We champion and partner on local-based research, policy development, educational programming and advocacy avenues. We administer federal and local grants and present our own funding opportunities and platforms.
We invest in Denver's arts, creative and cultural communities because we know they make our city great, they help our city thrive and make our residents proud.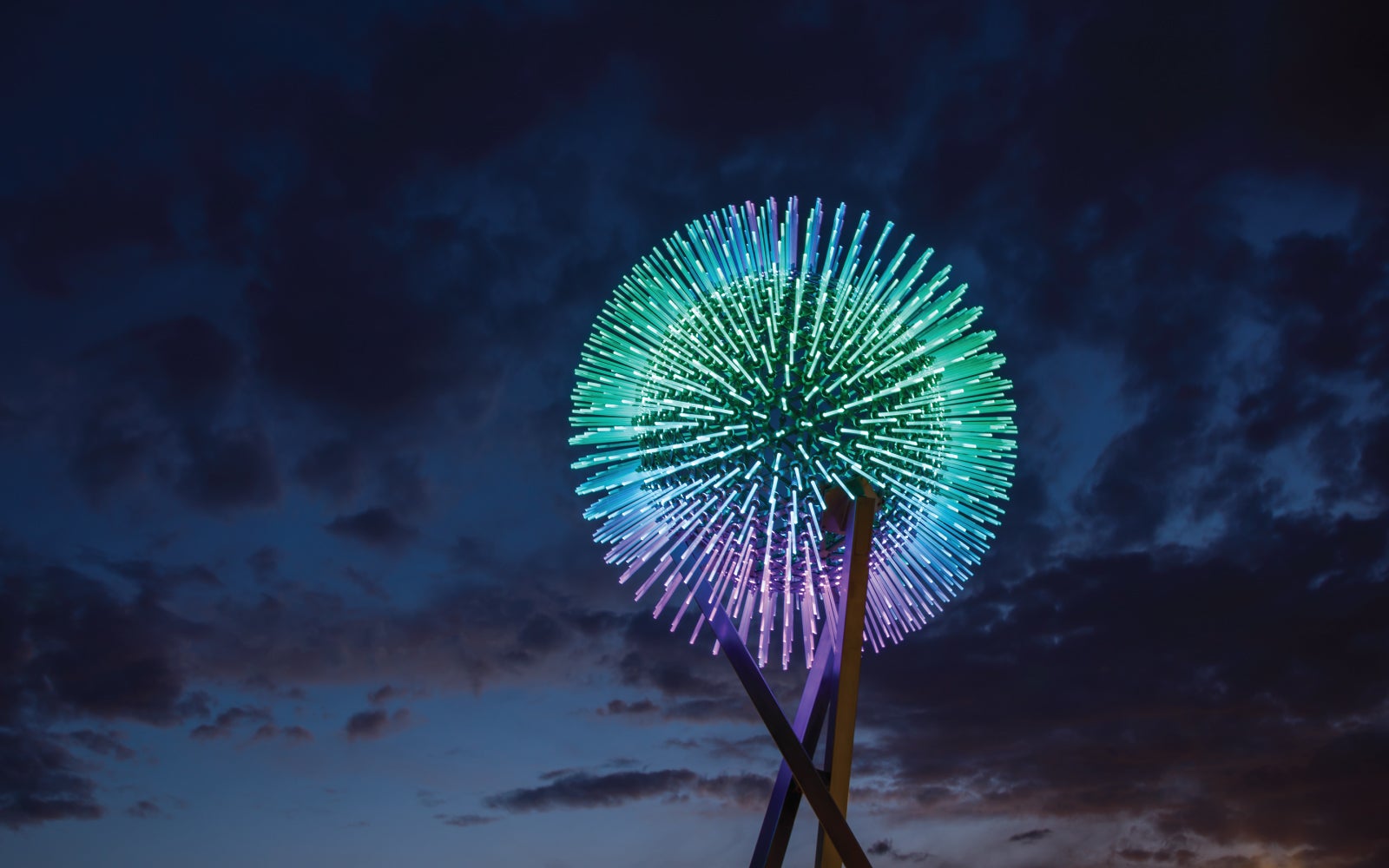 More than 400 pieces of art can be found in all corners of the city with 50+ projects in progress. Over $40 million invested in the collection, along with historic and donated works of art, providing opportunity for Denver residents to experience art in public places.
LEARN MORE
Planning For The Future
We have a lot on the horizon and so much to look forward to. It is important that we focus and align our efforts as an agency while we tackle projects at each of our venues, add a new venue to our portfolio in Loretto Heights, roll out a refresh of Denver's Cultural Plan and partner with a new administration.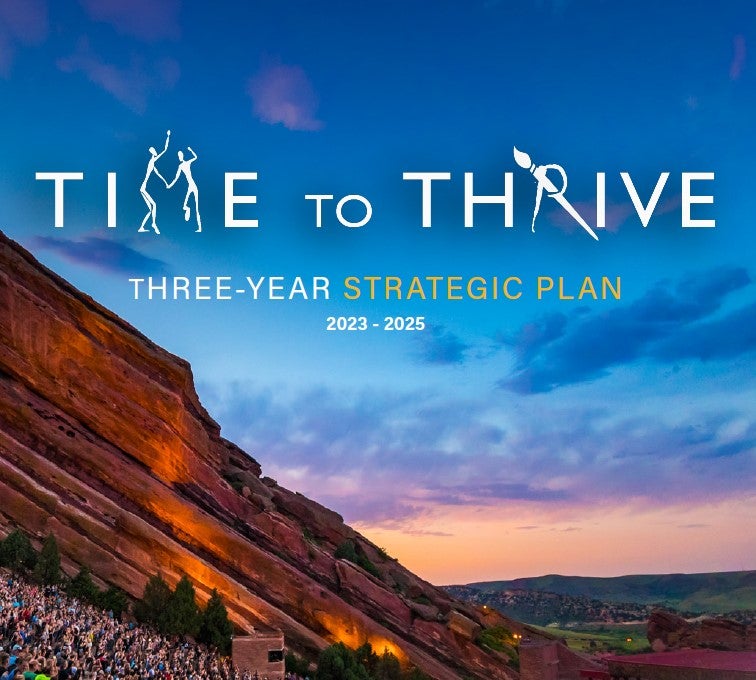 In the summer of 2022, DAV staff embarked on a strategic planning process to review, affirm, and adjust how we fulfill our mission. Through the development of Time to Thrive, DAV has built a roadmap for the next three years to create internal alignment, prepare for City leadership transition, build a strong foundation, grow and innovate, and guide future DAV funding and programming decisions.
Learn More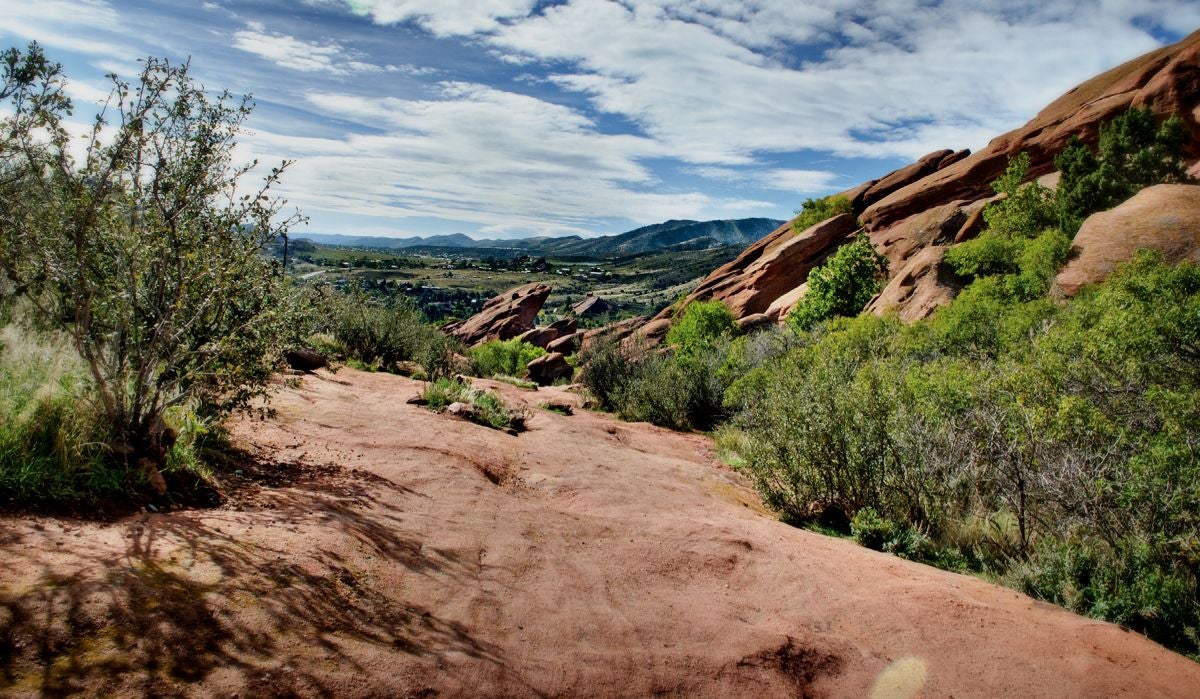 LAND ACKNOWLEDGEMENT
We acknowledge that the land which the Denver Public Art Collection, our venues and programs occupy – land where we stand, live, work and learn – is the traditional territory of the Ute, Cheyenne, and Arapaho Peoples. We also recognize the 48 contemporary tribal nations that are historically tied to the lands that make up the state of Colorado. Our nation was founded upon and continues to enact exclusions and erasures of Indigenous Peoples. May this acknowledgement demonstrate a commitment to dismantling ongoing legacies of oppression and inequities, as we intentionally honor and celebrate the Indigenous communities in our city and express our gratitude for their ongoing and significant contributions.
Let's not forget that this land was theirs long before we made it ours.