Art Drop Day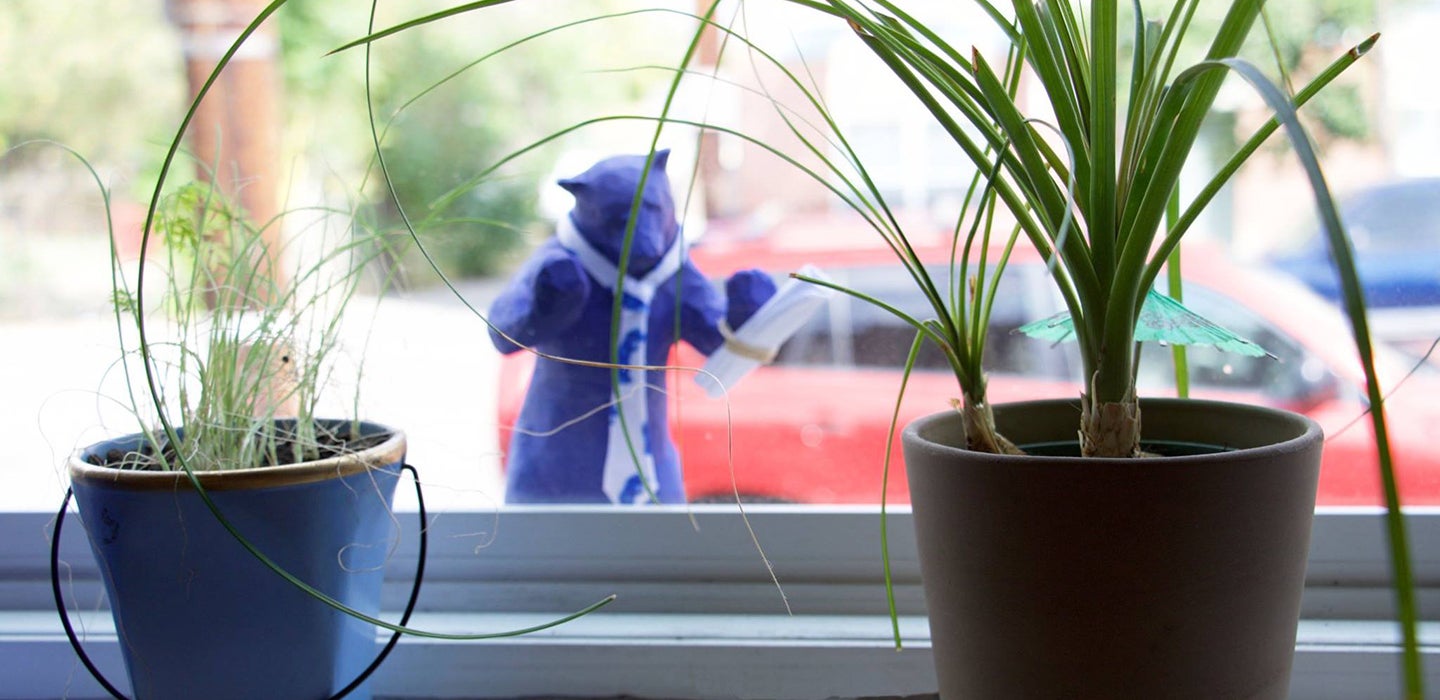 Mini "I See What You Mean" figurine hides out at Knotty Farms - Photo by Denver Arts & Venues

ART DROP DAY
Tuesday, September 5, 2023
Originally started in Provo, Utah by artist Jake Parker, Art Drop Day is a worldwide celebration that connects communities by creating bonds between strangers through the act of sharing art. On the first Tuesday of each September, creators "drop" their works around town to surprise and delight art lovers, sharing clues on social media using #ArtDropDenver and #ArtDropDay to aid in the search.
With support from Denver Arts & Venues, Denver has been celebrating Art Drop Day since 2017. More than 1,500 art pieces have been hidden around the city for discovery, including sculpture, music, pottery, fiber arts, metal works, jewelry, photography, prints, books, paintings, and even concert and theatre tickets. The stories of joy and connection shared on that Tuesday are inspiring, and a 4,700-person community has formed where makers and lovers of art engage all year long.
Everyone can participate! You don't need to be a professional artist to drop a piece of art. You don't need to know anything about art to go searching. Art can be anything you share to bring joy to others.
I'm not a professional artist. Can I still participate?
Of course! We welcome everyone to participate, whether you're an artist, fan of art, local business or arts organization. This event is about connecting with others, and anything you create to share can spark joy for someone who finds it. Learn more about how to participate.
Looking for another way to join in? Here's how you can get involved:
Host an art-making party
Invite all your friends to participate
Share posts when you see them go live on Art Drop Day
Join our Art Drop Denver Facebook group
Start an Art Drop group in your own community
What type of art can I hide?
Anything that is easily collectible. In the past, people have hidden magnets, jewelry, paintings, pottery, knitwear, CD-recordings, poems, sculptures, drawings, prints and more.
If your art isn't easy to hide, consider hiding art supplies, notebooks or something else that spreads the gift of art to someone else.
Where should I hide my art? / Where can I find art?
For droppers: Think about the audience you would like to connect with. You might choose a place that is relevant to you, your medium or your themes. Be smart about where you hide your art if it can be damaged by the elements.
For finders: Follow #ArtDropDenver and #ArtDropDay plus join the Art Drop Denver Facebook group for clues to hidden artworks.
Art Drop Day is a global event, so you can participate from anywhere! You can still use #ArtDropDenver to be a part of our social network and #ArtDropDay to be part of the worldwide initiative, or even start a group in your own city.
Do I have to wait for someone to find my art?
No. You're welcome to stick around and meet the person who finds your art and perhaps capture the find to share on social media, or you can drop your art and move on.
How many pieces of art can I hide or collect?
You can hide as many pieces as you'd like!
And for the finders out there, just keep in mind this isn't Pokemón—you don't have to collect them all. Sometimes it's fun to leave something for someone else to find too. But no matter what, have fun!

​


Questions?

If you have a question that's not covered here, shoot us a message and we'll do our best to help you out.