LORETTO HEIGHTS - DENVER'S HISTORIC CAMPUS SETS THE STAGE FOR A NEW ARTS AND CULTURAL DESTINATION
Denver Arts & Venues plans to create a new cultural hub for southwest Denver as part of the Loretto Heights Area Plan to redevelop the 72-acre historic campus. Our focus is on a parcel of the new mixed-use development dedicated to arts and cultural programming that includes the historic theatre and former library. This project will broaden access to the arts across Denver, attract and welcome diverse audiences, and support small arts organizations needing performance and rehearsal space.
COMMUNITY MEETINGS
We want to hear from you! If you live near Loretto Heights, please join us for an upcoming meeting.
1st Community Meeting - Wednesday, May 3, 4-6 PM at Church of All Saints in the School Cafeteria. 2559 S. Federal Boulevard. See Flyer
PROJECT GOALS
Advances Cultural Equity and Access
Returning the theatre to public use and building out the surrounding footprint allows us to intentionally expand to an area that has been underserved by the arts. Together with residents, we can plan spaces and programming that reflect the character and culture of the neighborhood, and the needs of artists and arts organizations.
Demonstrates that Thriving Communities Include Arts and Culture
The plan to transform the campus into a destination and gathering place includes housing, office space, cultural center and other amenities. Renovating the theatre and surrounding area will attract the creative community and neighborhood residents, benefitting the vibrancy of the new campus with space for performances, rehearsals, exhibitions, classes, etc.
Preserves Denver's History and the Legacy of Loretto Heights
The mid-century modern building, known as the May Bonfils Stanton Theatre, is a treasured
performance space that originally opened in 1963. It was the second largest and most professionally equipped theatre, making Loretto Heights a top undergraduate theatre program nationally. By restoring the theatre, we are preserving an important part of Denver's history for future generations to enjoy.
1. Loretto Heights Theatre Aerial View Rendering, Westside Investment Partners
2. Loretto Heights Theatre Lawn + Event Space Rendering, Westside Investment Partners
3. Loretto Heights Theatre Lawn + Event Space Rendering, Westside Investment Partners
4. May Bonfils Stanton Theatre Stage
5. May Bonfils Stanton Theatre Seating
6. Loretto Heights Theatre Lawn + Event Space Rendering, Westside Investment Partners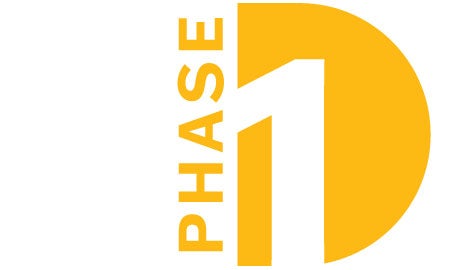 PHASE I (2022-2026) $50M
Theatre and Parking Garage Construction
SCOPE
Improve accessibility and ADA Standards compliance - Replace all audience seating, increase row spacing, install passenger elevators and wheelchair ramps
Upgrade technology - Improve lighting and AV systems, update stage rigging system, replace orchestra pit hydraulics
Ensure building code compliance - Increase public restroom facilities, remove hazardous materials, replace mechanical, electrical and plumbing systems
Enhance outdoor amenities - Build access to loading dock, create performance/event space, erect parking garage to accommodate approximately 400 spaces
TIMELINE
2019
Feasibility Study of the theatre
2021
Denver voters approve $30M RISE Bond to renovate theatre and build garage
2022
Denver Civic Arts Foundation hires Philanthropy Experts to launch capital campaign
DAV selects Pfeiffer Partners as architecture and design firm
2023
City of Denver and Westside Investment Partners transfer ownership of theatre to DAV
Pfeiffer Partners initiates public engagement and design phase
2024
2026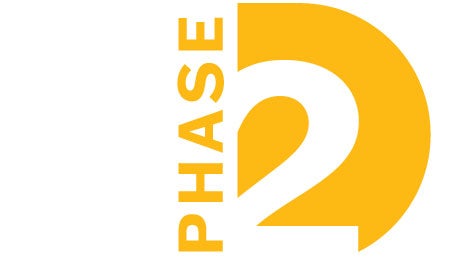 PHASE II (2023-2028)
ACQUIRE AND RENOVATE FORMER LIBRARY
JOIN US
IN PRESERVING THE LEGACY OF LORETTO HEIGHTS AND ADVANCING ARTS AND CULTURE IN SOUTHWEST DENVER
Watch the video below to see Westside Investment Partners' vision for Loretto Heights or visit their website for more information.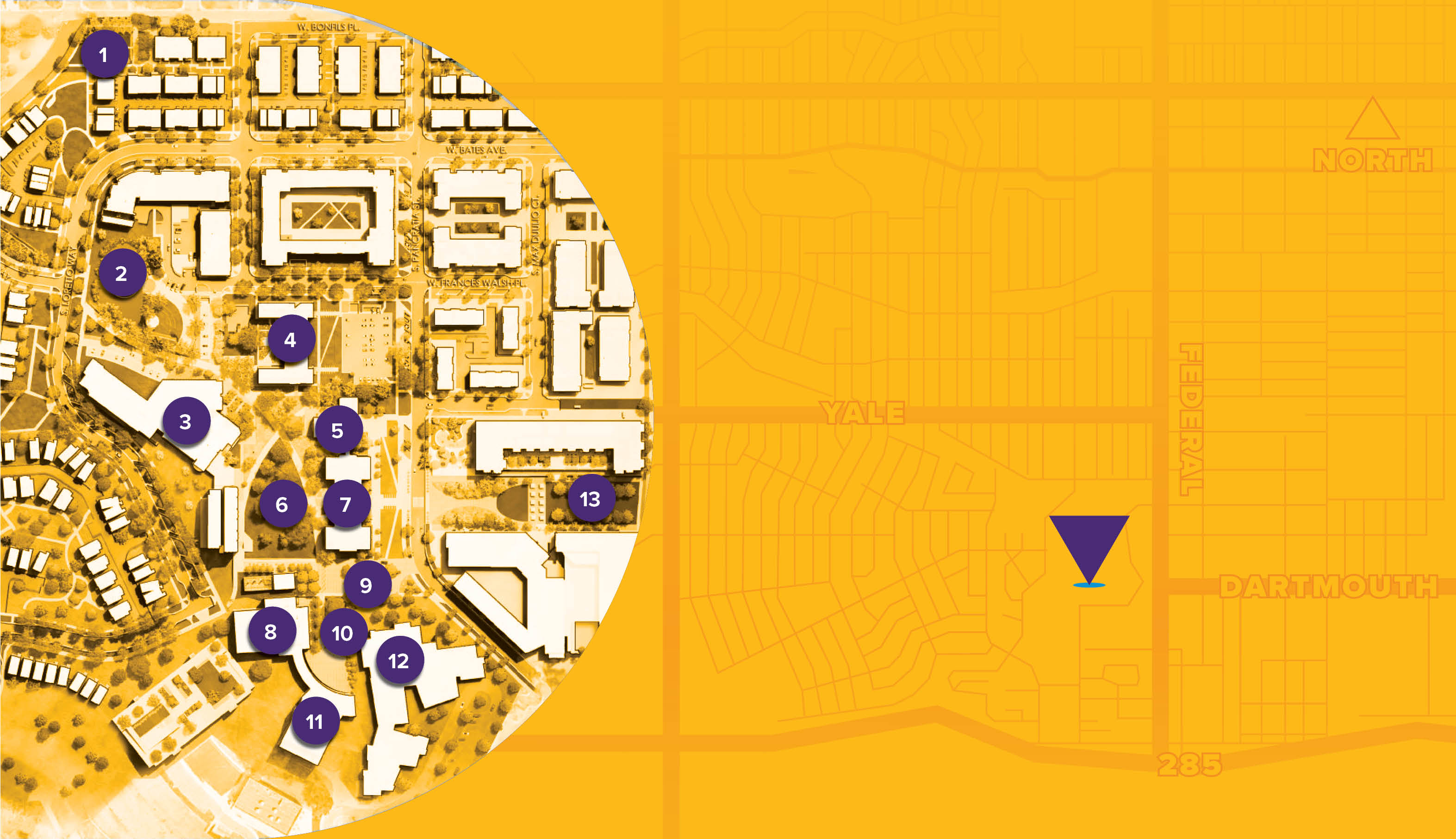 1. MEMORIAL GARDEN PARK 2. IRRIGATION POND 3. MACHEBEUF HALL 4. PANCRATIA HALL 5. CHAPEL 6. QUAD 7. ADMINISTRATION BUILDING 8. FORMER LIBRARY 9. TRANSIT PLAZA 10. THEATRE LAWN AND EVENT SPACE 11. MAY BONFILS STANTON THEATRE 12. DSST PUBLIC SCHOOL 13. GRAND LAWN