Move to the Music - Denver Jazz Orchestra Presents Holiday Big Band
Denver Arts & Venues
12/

2/

2022

6:30 PM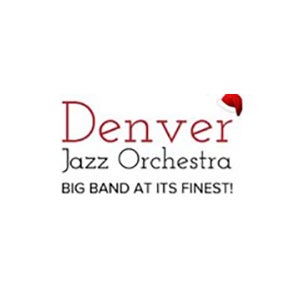 'Move To the Music' is an explosion of large ensemble performances. Weekly shows have taken place since July 11th and continue through the end of 2023. Each of these large ensembles is made up of a combination of full-time, professional musicians and highly skilled amateur musicians, playing side by side to create music. Community music-making has long been a part of the arts-and-culture fabric in Colorado, from big band to mariachi. Dazzle is thrilled to present large ensembles in all of their modern forms, celebrating Denver's jazz roots in the Historic Five Points neighborhood.
Denver Jazz Orchestra Presents Holiday Big Band
December 2 – 6:30PM & 9PM
DJOStart your holiday season with the Denver Jazz Orchestra! Back for it's annual Holiday Big Band Extravaganza, the DJO is comprised of some of Denver's finest professional jazz musicians and has been swinging the mile high city for more than 15 years. For this performance, get ready to tap your toes to some big band renditions of your holiday favorites.
This event is supported by Denver Arts & Venues through a Five Points Jazz Activation grant.
Location