Equity, Diversity and Inclusion
Equity, Diversity and Inclusion Initiative
Multiplicity -- Brenton Weyi from Denver Arts & Venues on Vimeo.
Inspired by Denver's Cultural Plan, Denver Arts & Venues (A&V) is excited to announce the agency's Equity, Diversity and Inclusion Initiative (EDI). A&V is committed to these core values in all our programs, initiatives and processes. As an agency priority, the Equity, Diversity and Inclusion initiative will continue to evolve with our steadfast dedication to all our residents, as Denver is a city where everyone matters, and everyone matters in the arts.
Equity: The fair treatment, access, opportunity, and advancement for all people, while at the same time identifying and eliminating barriers that have prevented the full participation of some groups. Improving equity involves increasing justice and fairness within the protocols, processes, practices and policies of institutions or systems, as well as in their distribution of resources. Confronting and tackling equity issues requires an understanding of the root causes of disparities within our society. Equity is closely tied to actions and results to address historical disparities.
Diversity: (Who's at the table?) Recognition and representation of individual or group differences encompassing race, ethnicity, gender, sexual orientation, country of origin, ability, socioeconomic status, age, religion, and other areas of identity.
Inclusion: Embracing differences by creating environments in which any individual or group can feel welcomed, respected, supported, and valued to fully participate. While an inclusive group is by definition diverse, a diverse group isn't always inclusive. To achieve inclusiveness, recognition of implicit or unconscious bias is necessary.
Multilingual Communications
Multilingual efforts include:
Beginning in 2017 Arts & Venues has translated key communications into Spanish including agency press releases, online applications, and calls for performers and artists.
Bilingual educational displays for exhibitions at the McNichols Civic Center Building
Bilingual booklet was produced for the exhibition "Inclusion: Diverse Voices of the Modern West," featuring a group of Colorado artists exploring themes of complex connections of racial identity through artistic expression.
Educational companion exhibition Ai Weiwei: Art & Social Change, as well as promotional materials for "Ai Weiwei's Circle of Animals/Zodiac Heads" were produced in English, Spanish and Mandarin Chinese.
Arts & Venues conducted an assessment of international symbols used on signage at all agency venues. Results will guide an implementation plan to incorporate universal signage at our premier public venues to facilitate navigation and wayfinding. This project also supports the city's international efforts.
Exhibitions
Art exhibitions at McNichols Civic Center Building and Civic Center Park focus on themes of diversity, equity and inclusiveness. Informational wall panel and associated collateral for all exhibitions is bilingual in Spanish and English. Visit McNicholsBuilding.com for a full list of upcoming, current and past exhibitions.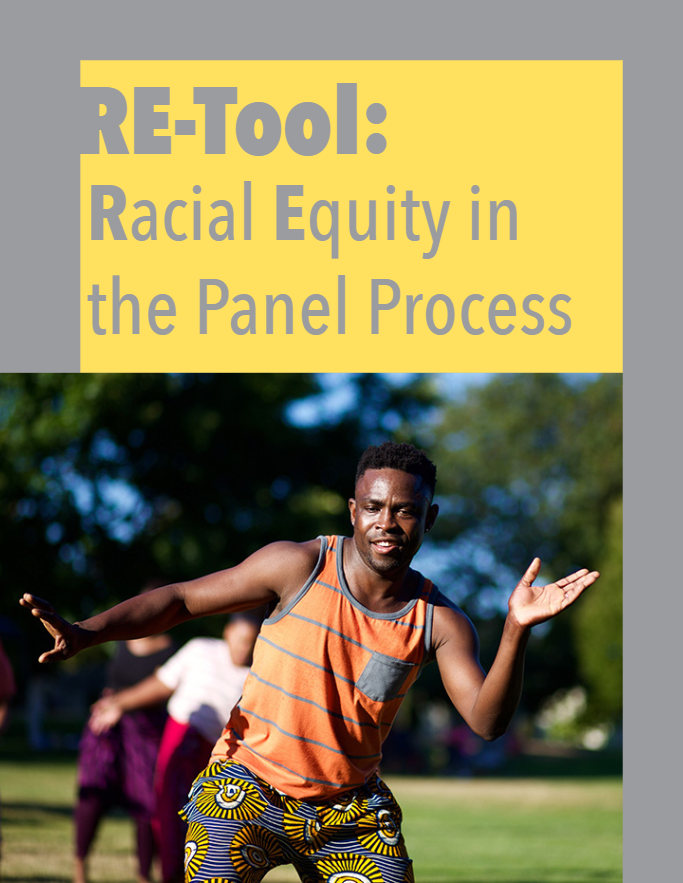 Valuing racial equity requires examining how our organizational practices can support equitable outcomes by assessing/addressing racial disparities and inequity. The panel process for selecting artists and arts organizations involves a system of often unquestioned activities—assumed to be inherently impartial —that directly impact funding or arts participation outcomes.
To address racial equity in the panel process, we must actively investigate who has access to opportunities and who doesn't. Put another way, anti-racist grantmakers must design and implement systems and protocols that increase access and decrease barriers for historically under-resourced groups.
More Information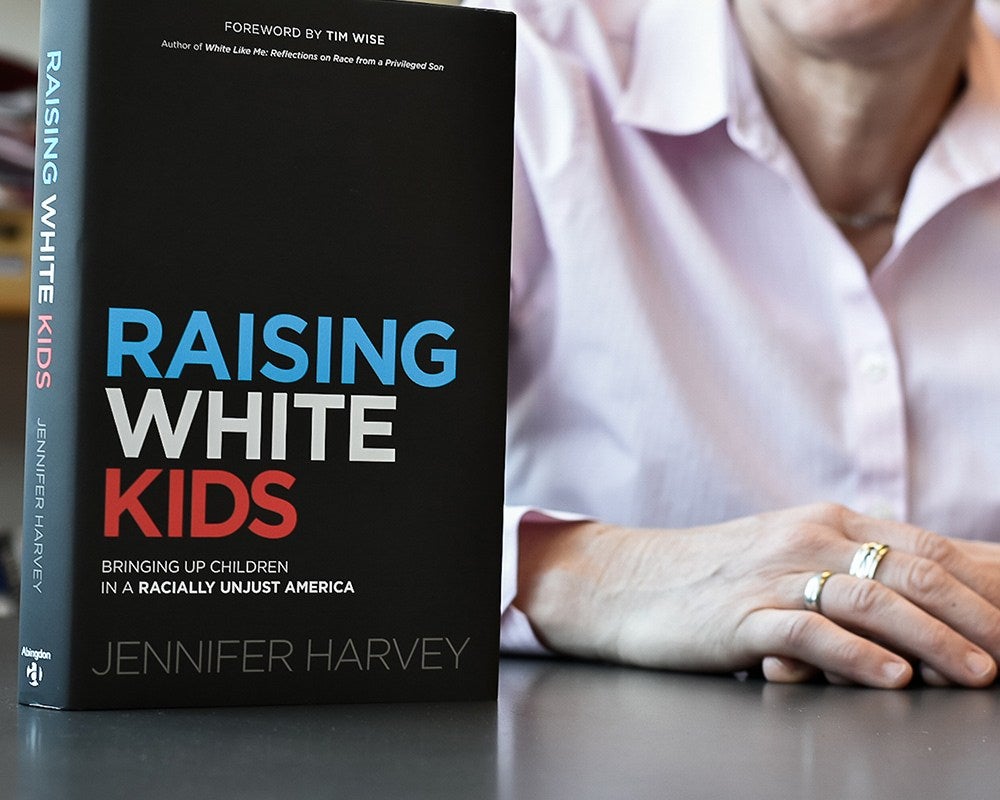 Denver Arts & Venues, in partnership with the Agency for Human Rights and Community Partnerships and the Office of the Mayor, hosted Denver Talks: an in-depth discussion with author and educator Jennifer Harvey. Harvey, a professor at Drake University, is a writer, educator and public speaker. Her work focuses on the encounter between religion and ethics, race, gender, activism, politics and spirituality in the U.S. Her greatest passions are racial justice and white anti-racism.
More Information
"Accessibility: a brief 6,000 word introduction" by Clique Studios

Accessibility is the practice of designing products, devices, services, or environments for people who experience disabilities. It's about removing barriers that might prevent people with disabilities from accessing something. It's about creating opportunity for everyone to participate in x, y, or z.

Web accessibility is all of this, but on the web. It's more than just screen readers.

Our intention is to help you begin your accessibility initiative. It's a great place to start, but—to be clear—it's just that: a start. It outlines important stuff you need to know, from why you should care (hint: many, many reasons) to how you can have the biggest impact on web accessibility efforts in your role.

Use this guide as it best suits you. Read it from beginning to end, or reference it to refresh your mind on a specific topic.

"The art of diversity: how power is shifting at the top of US museums" by The Guardian

"We have benefited from the tidal wave of post-Weinstein issues to look at the museum world's sexual harassment in the workplace and gender inequality," said Joan H Baldwin, co-author of a book called Women in the Museum: Lessons from the Workplace. "It's a time to celebrate the change of leadership in many museums across the country, who have chosen women."

More.

"One tough question for arts nonprofits: Why aren't boards more diverse?" by Eric Peterson

The boards of Denver's arts and culture nonprofits sometimes don't match their audiences. That often proves a stumbling block to equity and inclusion.

More.

"Imagining a More Diverse, Equitable, and Inclusive Approach to Arts and Culture in Denver" by Eric Peterson

The city's IMAGINE 2020 cultural plan envisions a more inclusive and equitable Denver. Local leaders are taking the mission to heart as the plan advances from drawing board to the city's neighborhoods.

More.

"Centering Power: The Leading Edge in Health Equity Philanthropy" by Lili Farhang

Funders that care about health equity have come a long way in the last 20 years. They increasingly emphasize social determinants of health, think intentionally about how to work with communities, and want to make sure those relationships are more authentic and driven by community priorities.

More.

"Philanthropy and the Destructive Illusion of 'Leveling the Playing Field'" by Vu Le

Can the funding field ever be "level"?

More.

"How to Fix a Broken Tongue" by Natalie S. Burke

We speak things into existence and use words to reinforce the status quo. We have all heard "Words have power," the ability to define reality for ourselves and for others. That is exactly what we do through what we say, what we write, or those words we release into the realm of social media. While some words and phrases are obviously harmful like "illegal immigrant" which criminalizes the person instead of the action, other words are more subtle — insidious. They often lack the intent and strategy of language we consider to be "dog whistle" but the damage they cause is likely worse.

"Not Just Money: Equity Issues in Cultural Philanthropy" by Helicon Collaborative

Study on trends in funding for culturally specific organizations.

More.

"Beyond Equity as a Trend, Toward Real Change" by Maurine Knighton

The report is the result of interviews with African, Latinx, Asian, Arab, and Native American (ALAANA) arts leaders, surveys, IRS 990 analyses and a literature review.

More.

"Racial Equity in Arts Philanthropy: Statement of Purpose and Recommendations for Action" by Grantmakers in the Arts

Grantmakers in the Arts' board of directors developed a statement of purpose for their work in racial equity in arts philanthropy with a goal to increase arts funding for ALAANA (African, Latinx, Asian, Arab, and Native American) artists, arts organizations, children, and adults. Originally published in 2015, this statement continues to be updated as GIA builds its knowledge of practical applications to assist institutional funders in achieving this goal.

"Diversity & Equity in New York City's Cultural Workforce" by NYC Cultural Affairs

As part of NYC's ongoing initiative to work towards a diverse and equitable cultural workforce, they worked with the research firm Ithaka S+R with support from the Mertz Gilmore Foundation and Rockefeller Brothers Fund to conduct a survey of recent grantees.

More.

"Statement on Cultural Equity" by Americans for the Arts

To support a full creative life for all, Americans for the Arts commits to championing policies and practices of cultural equity that empower a just, inclusive, equitable nation.

"Investing to Advance Racial Equity" by Cornerstone Capital Group

Practical ways to tackle economic inequality.

More.

"RE-Tool: Racial Equity in the Panel Process" by Eleanor Savage

A discussion tool to encourage racial equity in the review and selection process of artists and arts organizations.

More.

"Tears We Cannot Stop: A Sermon to White America" by Michael Eric Dyson

Short, emotional, literary, powerful―Tears We Cannot Stop is the book that all Americans who care about the current and long-burning crisis in race relations will want to read.

"Arts and Cultural Programming: A Leisure Perspective" by Gaylene Carpenter and Doug Blandy

More and more, community festivals, performing and visual arts, and cultural events are capturing the public interest, making arts and cultural programming an increasingly important part of the leisure and recreation, hospitality, museum, and tourism industries. As arts and cultural opportunities expand, programmers can look to Arts and Cultural Programming: A Leisure Perspective to acquire skills to build their audiences and position their programs for success.

"Readings for Diversity and Social Justice" by Maurianne Adams, Warren J. Blumenfeld, Heather W. Hackman, Madeline L. Peters and Ximena Zuniga

For more than a decade, Readings for Diversity and Social Justice has been the trusted, leading anthology to cover the full range of social oppressions from a social justice standpoint. With full sections dedicated to racism, sexism, classism, heterosexism, and ableism, as well as transgender oppression, religious oppression, and adult and ageism, this bestselling text goes far beyond the range of traditional readers. New essay selections in each section of this third edition have been carefully chosen to keep topic coverage timely and readings accessible and engaging for students. The interactions among these topics are highlighted throughout to stress the interconnections among oppressions in everyday life.

"What If?: Short Stories to Spark Diversity Dialogue" by Steve Long-Nguyen Robbins

In What If?, Robbins provides twenty-six inspiring, lively, and sometimes deeply personal stories illustrating diversity and inclusion concepts. He offers insight and practical advice on how to reconcile unity with diversity and reframe our organizations for competitive advantages. He adds tips and suggestions for putting keylearning into action in your organization, ending each chapter with questions, an activity, and an assignment to inspire you to be more open-minded and inclusive and to discover how the ideas presented in the book might apply to your daily life at work and at home.

"Entering Cultural Communities: Diversity and Change in the Nonprofit Arts" by Diane Grams and Betty Farrell

Arts organizations once sought patrons primarily from among the wealthy and well educated, but for many decades now they have revised their goals as they seek to broaden their audiences. Today, museums, orchestras, dance companies, theaters, and community cultural centers try to involve a variety of people in the arts. They strive to attract a more racially and ethnically diverse group of people, those from a broader range of economic backgrounds, new immigrants, families, and youth.

"Moving Diversity Forward: How to Go From Well-Meaning to Well-Doing" by Verna Myers

"If you believe that your organization has done everything it can to enhance its diversity, and if you are still frustrated at how little progress you have made, Moving Diversity Forward is for you. It is an instructive read for all of those who wish to live and work in a multi-cultural world where everyone has a fair chance to succeed and contribute."
-- Frank P. Barron, Chief Legal Officer, Morgan Stanley

"Citizen: An American Lyric" by Claudia Rankine

A provocative meditation on race, Claudia Rankine's long-awaited follow up to her groundbreaking book Don't Let Me Be Lonely: An American Lyric.

"Just Mercy: A Story of Justice and Redemption" by Bryan Stevenson

A powerful true story about the potential for mercy to redeem us, and a clarion call to fix our broken system of justice—from one of the most brilliant and influential lawyers of our time.

"A Seat at the Table" by Laura Bond

Tariana Navas-Nieves of Denver Arts & Venues leads a new effort to build a more inclusive Denver for artists. To begin? Ask lots of questions.

More.

"Denver Talks" - Jennifer Harvey, Ph.D.- Raising White Kids: An Anti-Racism Conversation for All

Denver Arts & Venues, in partnership with the Agency for Human Rights and Community Partnerships and the Office of the Mayor, hosts Denver Talks: an in-depth discussion with author and educator Jennifer Harvey. Harvey, a professor at Drake University, is a writer, educator and public speaker. Her work focuses on the encounter between religion and ethics, race, gender, activism, politics and spirituality in the U.S. Her greatest passions are racial justice and white anti-racism.

"The Diversity Training Activity Book: 50 Activities for Promoting Communication and Understanding at Work" by Jonamay Lambert and Selma Myers

With our workforce becoming increasingly diverse, encouraging sensitivity and understanding in the workplace is a top priority for businesses everywhere. The Diversity Training Activity Bookaddresses such fundamental issues as change, communication, gender at work, and conflict resolution. Tested with hundreds of participants to ensure the appropriateness and effectiveness for a variety of diversity training needs, the simple activities in this book will help employees at all levels cope with cultural and gender differences and master new skills for communicating more effectively.

"Women on Corporate Boards in Colorado" by Women's Leadership Foundation

Boardbound. Find the right woman for your board. Be informed and advocate for women on boards. Prepare to join a community or corporate board.

More.

"The Privilege of Voice" by Kai Monet

The unequal empowerment of student voices illuminates a systematic barrier for youth to be prepared and competitive candidates for art and leadership pipeline opportunities.

"Diversity in Arts Leadership Internship" by Arts & Business Council of New York

The Arts & Business Council of New York is thrilled to offer the Diversity in Arts Leadership (DIAL) internship again in 2018. For 26 years, DIAL has been an investment in building a more equitable arts management field. The program has placed more than 256 students from across the country into over 116 arts nonprofit organizations in NYC to develop leadership in the business of the arts.

More.

"Public Art Boot Camp that focuses on racial equity in public art" by Seattle Office of Arts & Culture

The Seattle Office of Arts & Culture (ARTS) was the second U.S. city to adopt a percent for art program in 1973. As the city has grown and expanded so too has the public art program and the Office itself. One current goal of the public art program is to address historic and current institutional racism, or at the very least the paucity of artists of color working in the public realm. Beyond fixing public education at its most basic level and addressing economic disparity there are steps that a local arts agency can take to train and help the next generation of public artists.