Denver County Cultural Council
Denver Arts & Venues is now accepting applications to fill one vacancy on the Denver County Cultural Council.
The cultural council is a board authorized by the State of Colorado and appointed by Denver City Council to distribute Scientific & Cultural Facilities District Tier III revenues to science and cultural organizations in Denver.
The Denver County Cultural Council is comprised of 11 voting members. Three are ex-officio, representing citywide organizations, and eight are community representatives selected from interested applicants. The vacancy is for a 2-, 3-, or 4-year term, renewable for an additional term, up to a maximum of six years.
Applications are due Monday, Aug. 14.
DENVER COUNTY CULTURAL COUNCIL MEMBERS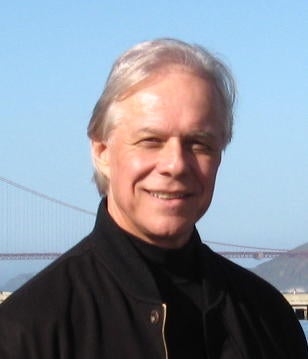 Don Eberle - Chair
Don Eberle, an attorney and former state legislator, has over 30 years of experience in the legal, business, and political arenas. Since 1991, he has been the principal in a private firm providing legal, management, and public policy expertise to clients in both the public and private sector. Don received his undergraduate degree from the University of Colorado and his Juris Doctor from the University of Denver. He was a Harvard Scholar from the Gates Foundation in 1984 at the John F. Kennedy School of Government. A life-long resident of Colorado, he has been active in community service and political affairs and involved and interested in a variety of activities, including the education of at-risk youth and advocacy for the homeless. Currently he is also a member of the Board of Directors of the Golden Triangle Neighborhood Association, where he is involved in the Design Review Committee for the Golden Triangle. He was Chairman of Governor Romer's Task Force on the Homeless, as well as a member of the Colorado Council on the Arts and the Public Affairs Advisory Committee for the Denver Center for the Performing Arts.
303-837-1683
[email protected]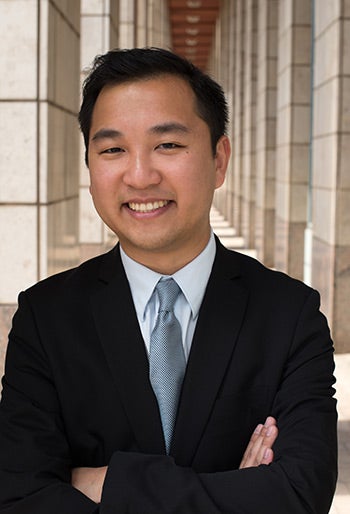 William Chan - Co-Chair
Will Chan serves as the Program Administrator for Denver Public Library's Services to New Immigrants which provides services to Denver's immigrant, refugee, and asylee populations. He manages program development across eight library branch locations to engage migrants from all over the world in building Denver's successful global community. With an expansive professional background working with various cultural and nonprofit institutions including the Derfner Judaica Museum of New York, the Museum of Modern Art, the Museum of Contemporary Art Denver, Shanghai Biennale, and also work in Puerto Rico with the New York Hotel Trades Council, Will has incorporated the arts throughout his career as an integration tool in working with diverse populations. Regardless of his role, Will is passionate in connecting information and people, focusing on an organization's direct services, increasing institutional access, and empowering marginalized populations. Currently, Will serves on the Denver Asian Pacific American Commission and is an E3! Ambassador for the White House Initiative on Asian Americans and Pacific Islanders.
720-865-0156
[email protected]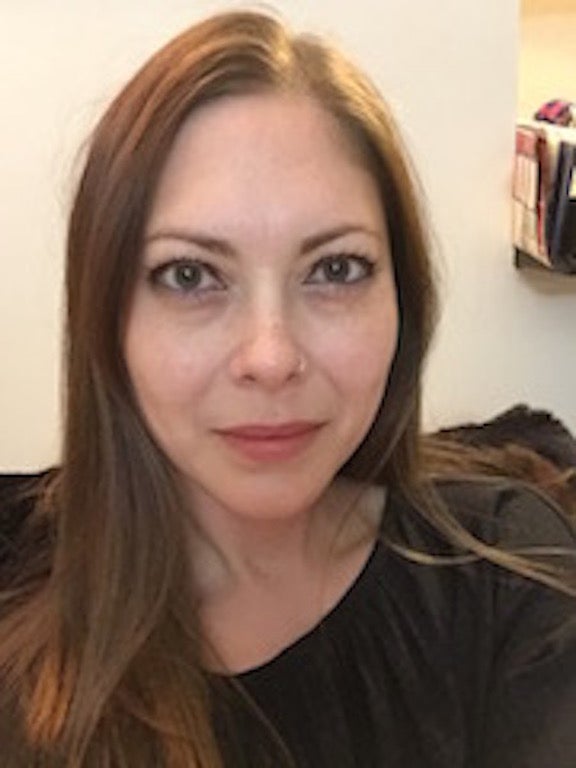 Leah Horn - Secretary
Leah Horn serves as the director of marketing and communications and legal manager for WESTAF (The Western States Arts Federation). She creates and directs marketing initiatives for earned-income projects; develops communication strategies for cultural policy objectives; oversees public relations efforts and publications; manages the organization's annual cultural policy symposium, arts leadership and advocacy seminar, and related meetings; and handles legal contracts and service agreements. Prior to her work at WESTAF, Horn managed a Congressional campaign in Wisconsin and served as an administrator at a law firm in Arizona. She has worked in a number of management roles, including product development for an international sports apparel company and visual merchandising for an American multinational clothing and accessories retailer. Horn has served on grant panels for Colorado Creative Industries and as a reader for the NEA's Challenge America grant program. She has a background in performing arts, having studied classical ballet and flute and piccolo for more than a decade. Horn received dual bachelor's degrees in sociology and journalism–media studies from the University of Colorado Boulder and is currently pursuing her master's degree in communication at the University of Colorado Denver.
303-629-1166
[email protected]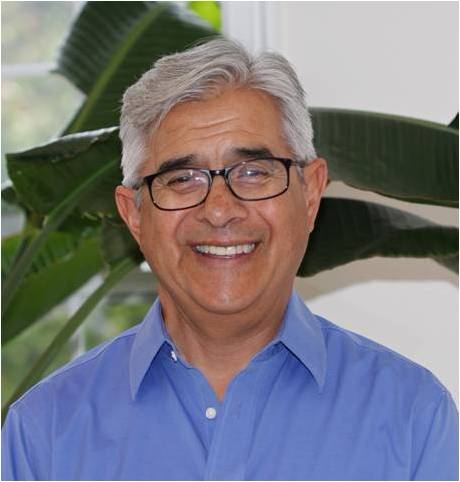 Steven Chavez - Arts & Venues Appointee and Executive Committee member
Steven Chavez graduated from Colorado State University and the University of Colorado School of Law. Chavez has practiced law for thirty-four years. He prosecuted violations of federal environmental laws for several years at the US Environmental Protection Agency before taking a position at the Colorado Attorney General's Office as an Assistant Attorney General where he worked for 17 years. Chavez also served as a First Assistant General under then Attorney General Ken Salazar. Chavez left the Attorney General's Office to become the Director of Human Resources at the Colorado Department of Transportation. Recently, Chavez had the opportunity to serve as the Director of Civil Rights Enforcement for the State of Colorado. He assisted in enforcing Colorado's Anti-Discrimination laws for seven years. He served on the Lt. Governor's Indian Commission and Governor's Pay Equity Commission as Civil Rights Director. Chavez serves on the boards of directors of many non-profit organizations and is currently the Co-chair of the Mayor's Latino Commission.
Chavez has been a stage actor appearing in local productions for several theater companies. He has appeared in many print and commercial projects, including industrial films. He has a Bachelor of Science degree and is an avid photographer, astrophotographer and astronomer.
303-756-1217
[email protected]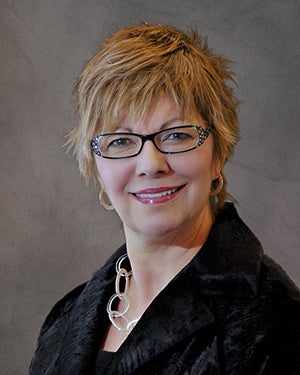 Jayne Buck – Visit Denver Appointee
Jayne Buck has served as Vice President of Tourism for VISIT DENVER, the Convention & Visitors Bureau, since 1999. Prior to coming to Denver, Jayne served as Director of Tourism for St Paul Convention & Visitors Bureau in St. Paul, Minnesota. She is responsible for all leisure marketing efforts for Denver, both domestically and internationally. She implements an annual $3 million+ consumer marketing campaign and also handles cultural tourism, multicultural tourism, GLBT efforts and international marketing initiatives. Within cultural tourism marketing efforts, Jayne oversees the Denver 365 online event calendar and the DENVER2for1TIX program. Both of these programs provide free marketing opportunities for arts organizations of all sizes in metro Denver. She has been involved in local arts organizations including serving on the Cherry Creek Arts Festival Board of Directors (serving as Chair in 2010), the Denver Theater District Board and the Mayor's Commission on Cultural Affairs. Jayne's hobbies include partaking of Denver's theater, dance, art galleries, etc., as well as jewelry making and visiting her 5 young grandchildren.
303-870-1354
[email protected]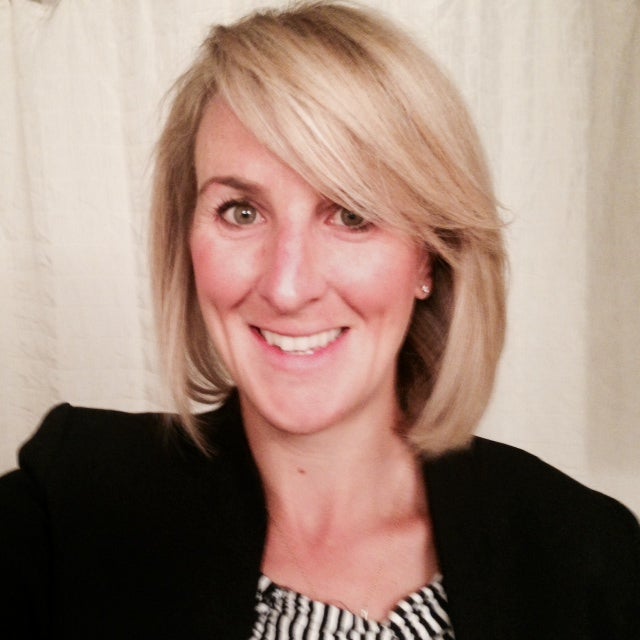 Sarabeth Berk
Sarabeth Berk is an artist/researcher/teacher, which means she works across the intersections of disciplines. Currently, she is the Innovation Program Manager in the Imaginarium- the innovation lab of Denver Public Schools. Sarabeth has a Ph.D. in Curriculum Studies and Teaching and attended Rhode Island School of Design for Art & Design Education. As an educator, she has taught all ages in public, private, and community settings, but her current work and passion involves sourcing and guiding grassroots innovation to disrupt and transform educational paradigms. Outside of work, Sarabeth is an art and culture enthusiast, attending events and openings near and far, and she loves skiing, running, yoga, and anything that involves being in the mountains.
720-423-2339
[email protected]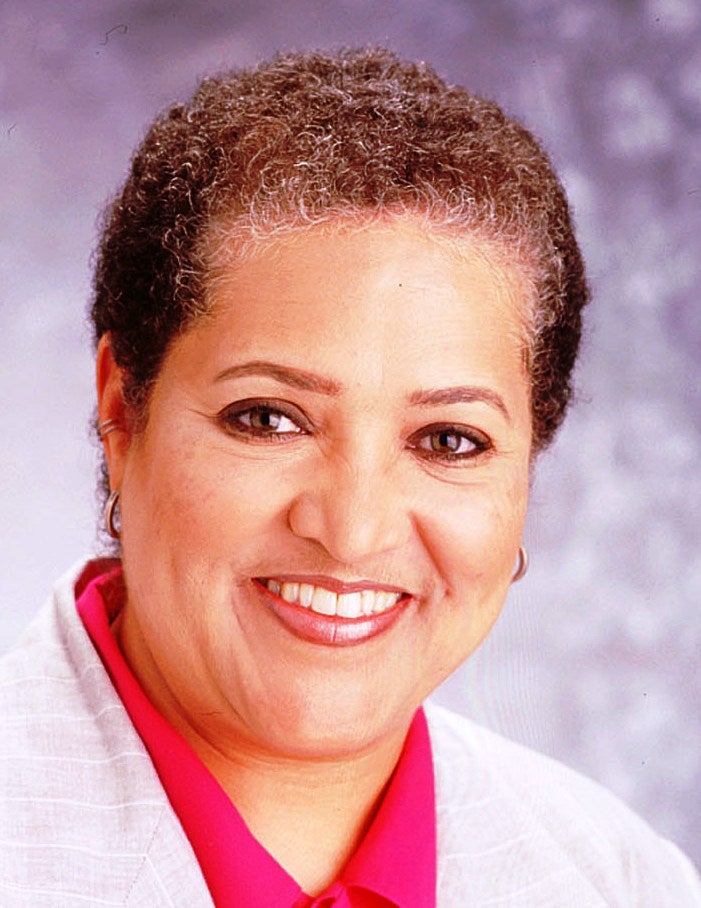 Lee Gash-Maxey
Denver native, Lee Kathryn Gash-Maxey is an award-winning producer with more than 30 years of experience in cable, film and television production, production management, marketing, and business management. She is a founding partner of Three Sistahs, and a member of Alpha Kappa Alpha Sorority. She has served on the Education Advisory Council for Denver Public Schools, the Task Force for the Denver Center for the Performing Arts, the Five Points Media Center Board of Directors and Co-Chair of the Shaka Franklin Foundation Luncheon. Lee graduated from Colorado State University, where she studied Speech and Theater Arts/Radio and Television Production. She resides in Denver, CO with her husband, Thomas Maxey.
303-745-7634
[email protected]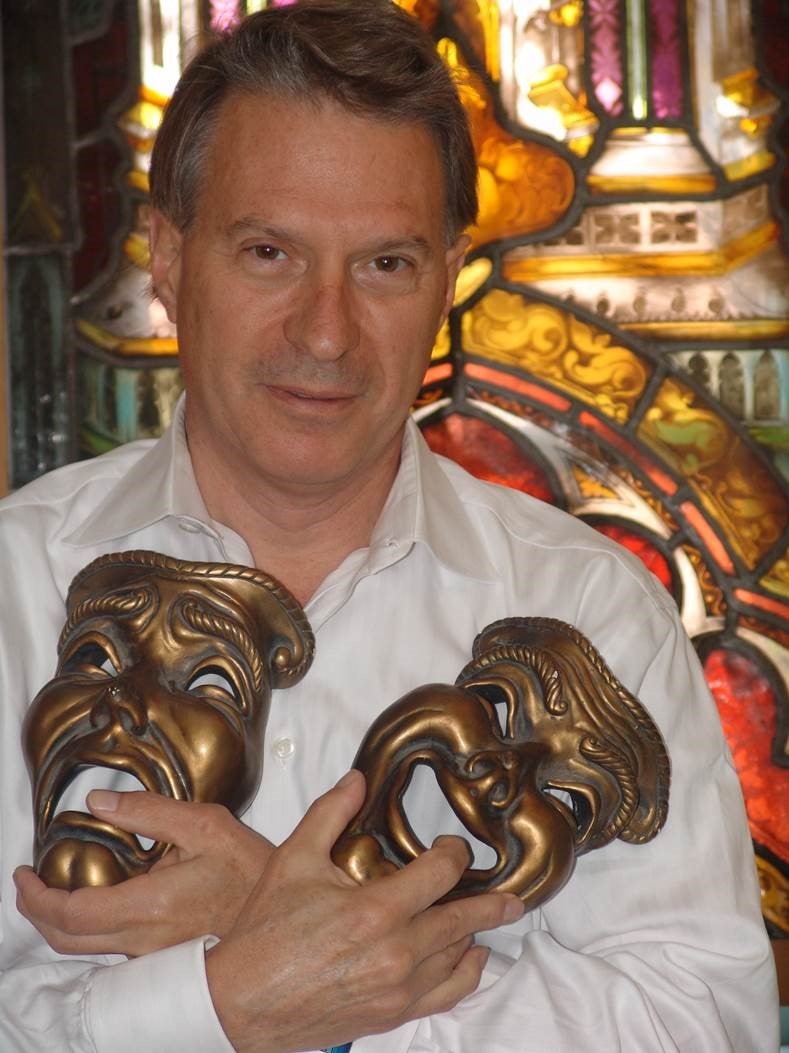 Rick Acosta
Rick Acosta has more than 30 years of experience as an entertainment and communications professional – for both consumer and commercial clients. His nonprofit participation and leadership includes the Arts Affinity Group, Curious Theatre Company, Leadership Denver, Social Venture Partners-International (and Denver), The Denver Foundation, and the Denver Chamber of Commerce Leadership Foundation. In the for-profit realm, he has worked for Liberty Media, AZN Television, International Channel, Canales ñ, and AT&T Broadband. He has lead a consulting firm specializing in bringing strategies to life and moving organizations into successful futures. He has an MBA in Operations Research from the University of Denver and an undergraduate degree Statistics. An ex-hockey player, longtime avid skier, and budding jazz bass player, he is the proud poppa of two marvelous children.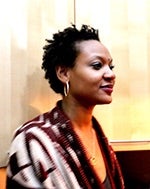 Jasmine Crane
"Jasmine Crane is a licensed psychotherapist in Denver. She is the owner and primary therapist at Transcendent Counseling LLC, where she specializes in eating disorders, personality disorders, life-cycle transition, and family therapy for divorce and blending families, among other things. Jasmine is passionate about social and racial justice and is an advocate for people of color, LGBTQ rights and is always interested in addressing the systemic issues that impact the clients with whom she works. While not a native of Denver, Jasmine has lived here for over half of her life and considers Denver one of her homes. When she is not working, she enjoys providing cultural competence and racial justice trainings, writing, public speaking and engaging in the arts scene in Denver. Jasmine loves museums, especially those that speak to the history of something. Jasmine holds a BA in creative writing, an MS in Integrated Marketing, both of which she obtained from the Florida State University. She also holds a MA in Counseling Psychology that she received from the University of Colorado Denver."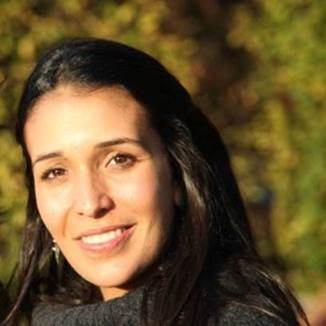 Maria Diniz Estevez
Mariana Diniz Estevez is an experienced arts and cultural executive producer with expertise in entertainment law, cultural industry, community outreach, placemaking, non-profit management, public policy, curatorship and branding.

In Brazil, where Mariana is from, she had the opportunity to work with Artmanagers, FIT-BH, Grupo Corpo, CCBB, Inhotim, Usicultura, Fundação Dom Cabral, Tudo é Jazz, FID, Festival Mundial de Circo, Orquestra Filarmônica de Minas Gerais among many others festivals and governmental instituitions.

Living in Denver for the past 4 years she has volunteered for US-Brazil Connect and the Biennial of the Americas. On a different path she is also head chef and designer of pop-up dinners at Tropicalist, a gastronomical project, spreading Brazilian flavors and arts in the Mile High City.
Throughout Mariana's career she has helped individuals and institutions to rethink and structure their creative assets, build partnerships to design and implement projects that would respect policy guidelines, community desirability and private sector funding interest.
DENVER SCFD TIER III ADMINISTRATION
Tariana Navas-Nieves
Director, Cultural Affairs
Denver Arts & Venues
720-865-5552
[email protected]
Nancy M Sarka
Senior Program Manager
SCFD
303.860.0588, ext. 112
[email protected]
DCCC LIAISON LIST
William Chan
Centro Cultural Mexico dba Mexican Cultural Center
Cherry Creek Theatre
City Park Jazz
Colorado Watercolor Society
Denver Urban Gardens
Denver Young Artists Orchestra
Kantorei
Kim Olson/Sweet Edge
Su Teatro
Don Eberle
cm Dance
Curious Theatre Company
Denver Municipal Band
Downtown Denver Arts Association dba Larimer Arts Association
Kim Robards Dance
Louder than Words Dancetheatre
Mercury Ensemble
TACtile Textile Arts Center
VSA Colorado
Sarah Wolfgram
ArtReach
Colorado Friends Old Time Music/Dance
Colorado Photographic Arts Center
Colorado Theatre Guild
Colorado Youth Symphony Orchestras
Fiesta Colorado
Four Mile Historic Park
Stories on Stage
The Bug Performance & Media Arts Center
Think 360 Arts
Jayne Buck
American Guild of Organists
Ballet Ariel
Colorado Youth Pipe Band
Environmental Learning for Kids
Friends of Arts Street
Junior Symphony Guild dba Inside the Orchestra
Rocky Mountain Arts Association
The Denver Brass
The Harmony Project

Sarabeth Berk
Baroque Chamber Orchestra
Bluff Lake Nature Center
Cherry Creek Dance dba 7 Dancers
Denver March PowWow
Denver Rail Heritage Society
Governors Residence Preservation Fund
TEPE dba The Playground
Up Close and Musical
Lee Gash-Maxey
Colorado Dragon Boat Festival
Columbine Chorale
CORE New Arts Space
Denver Firefighters Museum
Hannah Kahn Dance Company
Harmony - A Colorado Chorale
National Honor Band dba Colorado Honor Band
PHAMALY
Rocky Mountain Children's Choir
Sound of the Rockies
Patsy Hunt
Augustana Arts
Denver Turnverein Chorus dba One World Singers
Egyptian Study Society
Lighthouse Writers Workshop
Mountain Chamber Music Society
Museo de las Americas
RedLine
St. Martin's Chamber Choir
The Urban Farm at Stapleton
Dan Reagan
Buffalo Bill Museum and Grave
Chicano Arts Humanities Council
Colorado Conservatory for the Jazz Arts
Denver Philharmonic Orchestra
EDGE Gallery
Empire Lyric Players
PlatteForum
Rocky Mountain Ringers
Leah Horn
Art from Ashes
Asian Art Coordinating Council
Buntport Theatre
Colorado Hebrew Chorale
Friends of Chamber Music
Historic Denver dba Molly Brown House Museum
Mile High Freedom Band
New Dance Theatre dba Cleo Parker Robinson Dance
Steven Chavez
Alliance Francaise
Art Students League of Denver
ASIFA - Colorado
Colorado Chamber Players
Colorado Chorale
Denver Architectural Foundation
Denver Museum of Miniatures, Dolls and Toys
Mostly Strauss Orchestra dba Denver Pops Orchestra
The Spirituals Project