Denver Arts & Venues Closes on Purchase for Historic Theatre and former Library at Loretto Heights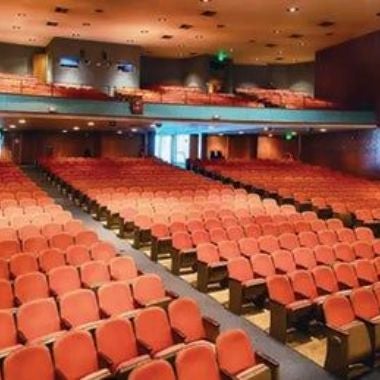 Denver Arts & Venues (DAV) on Aug. 30 completed the real estate closing process for the property that includes the theatre, library and surrounding parcels at the Loretto Heights campus, completing another major milestone as the agency works to create a new cultural hub for Southwest Denver.
The Loretto Heights theatre and library will allow for expansion of program offerings and access to a broader community beyond downtown Denver. Denver voters approved $30M in RISE Bond funding in 2021 to support the project.
"This is another exciting and major step forward for DAV for the rejuvenation of Loretto Heights," said Ginger White, executive director of DAV. "Our goal of returning the theatre and library at Loretto Heights to public use and expanding arts and entertainment to an area of the city that has been underserved continues to get closer to reality."
While the original RISE bond only envisioned renovations to the theatre and parking garage, DAV broadened the vision and footprint to include the library, which provides more space and flexibility to create a cultural hub. The proposed schedule for the RISE bond project is to complete renovation of the theater and construct new parking garage by 2026.
DAV and Pfeiffer, a design studio of Perkins Eastman, continue to engage the surrounding community and arts organizations through a series of meetings to inform the design and programming of the campus. The fourth round of meetings takes place Wednesday, Sept. 13, from 5:00-6:30 p.m. in the cafeteria at Church of All Saints, located at 2559 S. Federal Blvd. In this session, the project team will present design concepts and final recommendations based on the input received from the community and arts organizations over the past several months.
We encourage signing up for the meeting in advance by filling out the form here.
For more information about the project, visit lorettoheightsculturalhub.com.