Denver Arts & Venues Calls for Fashion Designers to Submit Their Collections for Cultural Runway Series: Community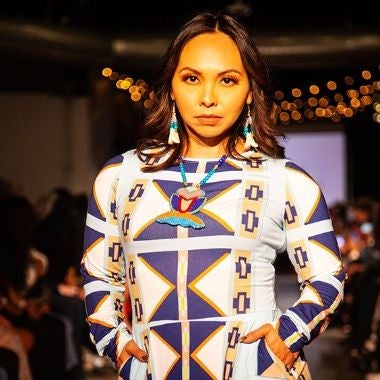 Denver Arts & Venues Calls for Fashion Designers to Submit Their Collections for Cultural Runway Series: Community
Selected designers will receive $500, and audience favorites will win an additional $1,000
Denver Arts & Venues invites fashion designers to present their best looks from their current collections for inclusion in a competition-style runway show on October 14 at McNichols Civic Center Building in Denver.
Designers are asked to submit photos of three designs, from which a panel of judges will select up to 10 designers to showcase on the runway. Each designer chosen will receive $500 that can be used to enhance the designs they choose to highlight at the Denver Arts & Venues Cultural Runway Series: Community.
Then, on October 14, the Cultural Runway audience will vote for their favorite designs in the following categories: best concept, the outfit I would most like to wear, most elegant/best evening wear, and most interesting use of unconventional materials. One winner in each category will receive an additional $1,000.
"It's going to be such a fun night," said Ginger White, Denver Arts & Venues executive director. "Not only are we asking the audience to be involved with the judging, but we are also offering designers a small stipend that they can use to build their brand, which ties into our mission to support artists and Denver's artistic community."
Designers must be available not only on Oct. 14, 2-11 p.m. for the runway show, but also on Sept. 16, 1-3 p.m. for the model casting call and Oct. 8, 10 a.m.-1 p.m. for the fitting and dress rehearsal.
"This concept elevates the fashion scene in Denver by incentivizing designers and celebrating our clothing design community," explained Shanna Shelby, Denver Arts & Venues program administrator and Cultural Runway Series organizer.
Submissions will be accepted through Saturday, Sept. 2, 5 p.m.