Grants & Cultural Investments
Initial Impacts of the COVID-19 Crisis on the Music Industry in Colorado and the Denver Metropolitan Region
Denver Arts & Venues in partnership with Colorado Creative Industries and Colorado State University has released "Initial Impacts of the COVID-19 Crisis on the Music Industry in Colorado and the Denver Metropolitan Region" report. The report estimates the initial effects of the COVID-19 crisis on the music industry in Colorado and the Denver metropolitan region.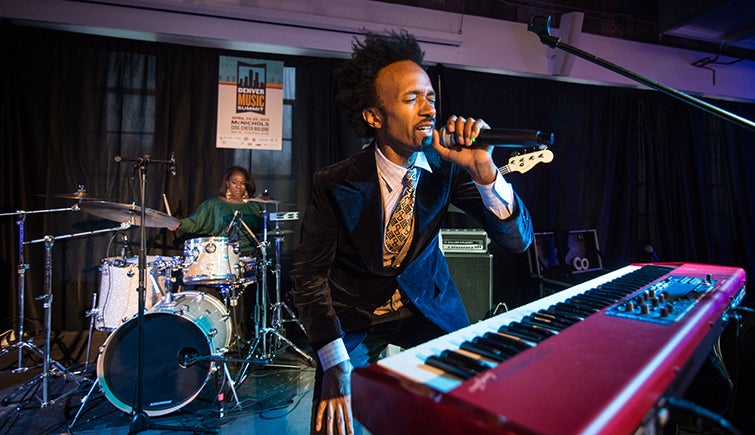 Highlights:
The report estimates that between April 1 and July 31, 2020, Colorado's music industry lost 8,327 jobs and $344.6 million in sales revenue. This represents 51% of total employment in the industry statewide and 24% of its annual sales revenue. Losses in the Denver metropolitan region are estimated at 4,525 jobs and $213.7 million in sales revenue which translates to 53% of employment in the region's music industry and 25% of its annual sales revenue. The majority of these losses at both the state and regional level are in the "musicians, managers and agents" and "live events" sectors of the industry.
The report highlights the imminent threat to music venues statewide which closed at the beginning of the crisis and will likely not re-open at full capacity until sometime in 2021. According to the report, music venues are not only a critical piece of industry infrastructure, but they also "double as entrepreneurship incubators, help build social ties as gathering spaces for community members, and are often hubs for everyone who participates in a region's broader creative economy." The report cites the National Independent Venue Association's position that without substantial relief funding, 90% of music venues across the country will go out of business within six months.
Suggestions for mitigating the effects of the COVID-19 crisis on the music industry in Colorado and the Denver metropolitan region include a call for Colorado policymakers and leaders to initiate targeted responses in addition to direct funding from federal, state, and city channels as well as the philanthropic sector. The report points to The Colorado Music Relief Fund's televised and streaming event, "Banding Together," which raised $625,000 and The Lumineers-hosted livestream event, "Colorado Gives Back," which raised over $600,000 as successful collaborative efforts. The report concludes by stating, "Coordinated efforts amongst those in the public, private, and philanthropic sectors will ensure that when it is safe to experience music again – in the venues and at the festivals that Colorado is known for worldwide – the music will still be there."