IMAGINE 2020 Speaker Series: Web Accessibility
Denver Arts & Venues
07/
28/
2020
-
08/
4/
2020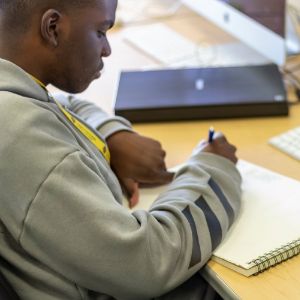 Web Accessibility for Marketers
Roughly ten percent of people have a disability that directly impacts their use of digital technologies, and lawsuits against inaccessible websites are becoming more and more common. The Americans with Disabilities Act and Section 508 require us to provide accessible technology and communication for people with disabilities, but the process of creating and maintaining accessible digital communications can be overwhelming. How can we move beyond seeing accessibility as an abstract legal requirement, and into championing inclusion for people with disabilities on the web?
Part 1: Web Accessibility 101
In this webinar, attendees will learn the basics of modern web accessibility, including motivations for creating an accessible website, how those of us with disabilities use the web, models of disability, and legal compliance. This event is a great fit for government and non-profit sector employees, and broadly applies to anyone doing digital work. No prior accessibility experience is required.
Part 2: Keeping Your Website Accessible​​​
In this webinar, attendees will further develop their accessibility knowledge by learning the basics of managing an accessible website. This includes gathering institutional support, selecting vendors that can ensure accessibility, onboarding other team members to accessibility, content entry, and monitoring accessibility over time. This event is specifically designed for non-profit and government employees responsible for digital communication (mostly website content). This event builds on part one, and assumes that attendees are familiar with the basics of web accessibility from a marketer's perspective.
About the speaker
Fen Slattery is the Accessibility Lead at Clique Studios, where they build beautiful things and work towards a more inclusive digital world. As a web engineer, Fen seamlessly translates the needs of users into digital experiences that minimize barriers to access. As part of their advocacy work, they have spoken across the US to audiences of all skill levels, been featured on many panels about inclusion in the tech industry, and have spread their passion for accessibility in mentorship of web professionals. Currently, they are a co-organizer for Chicago's Digital Accessibility and Inclusive Design meetup, one of the largest community accessibility organizations worldwide. They're also a member of the International Association of Accessibility Professionals, from which they received their CPACC certification.
About Clique Studios
Clique Studios, LLC is an award-winning digital design and technology firm based in Chicago and Denver. We specialize in creating elegant, compelling interactive experiences for great businesses and organizations, ranging from startups to Fortune 500 companies. We're a team of ~50 strategists, designers, and engineers all working to create meaningful digital experiences.