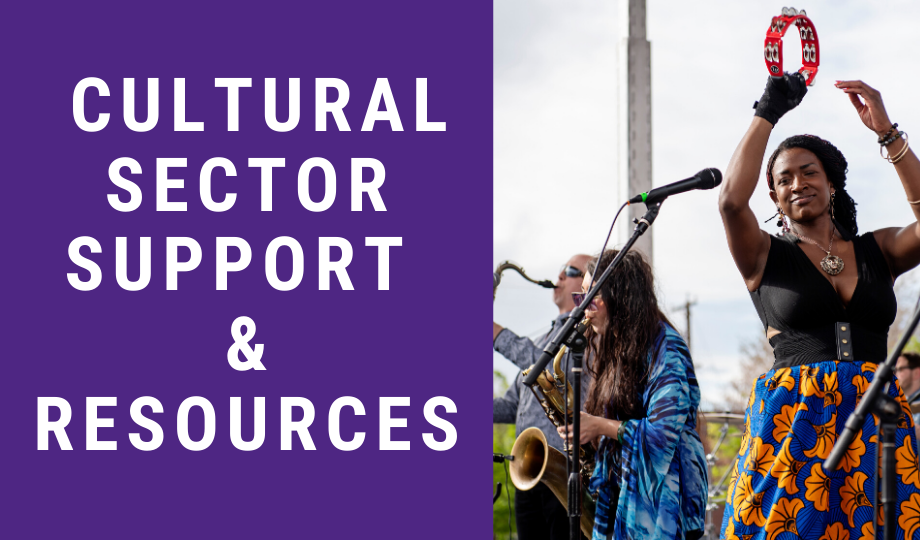 Denver Arts & Venues Responds to COVID-19
Denver Arts & Venues recognizes that our cultural sector is being deeply impacted by the uncertainty of COVID-19. Like all of us, we are concerned for the health and well-being of our families and friends, those we work with, those we fund, and those we serve. Our attention, as always, is on our artistic and creative community and the residents we engage through cultural efforts, as we continue to work hard to understand the human and financial impacts this will have on our agency and Denver's iconic venues and cultural facilities.
We are taking steps to respond to the challenges before us. We are working on ways to support artists, cultural workers and organizations during this difficult time of ongoing cancellations and closures. We are developing programs to engage the cultural community and share their artistry with our residents to inspire hope and resiliency.
We will stay connected as we come together to lead with intention, empathy and kindness. Please check here and denvergov.org regularly for support and resources.
CURRENT EFFORTS:
In coordination with the Mayor's Office and the Emergency Operations Center, we opened the IMAGINE 2020 Artist Assistance Fund available to members of Denver's creative community who are impacted financially by COVID-19.
We have developed a resource page for artists and organizations and will continue to update as more resources and support opportunities are realized.
Youth One Book, One Denver books and activity guides were delivered to Denver Parks and Recreation centers including Green Valley Ranch, Montbello, Swansea, Harvey Park and Eisenhower locations. Families can pick up these free resources for kids during dinner hours (3:30-5:30 p.m.).
We will be supporting Warm Cookies of the Revolution's "Gift Basket" initiative, a virtual event that features Denver's talented community.
We will continue to build ways to access our cultural programs remotely.
2019-2020 GRANTEES:
We understand that many of you are facing challenging decisions. Please be assured that your awarded grant funding is secure. Our teams are committed to working with you and helping you navigate these potential adjustments.
RESOURCES:
Please visit the cultural resources page for local, state and national support. We will continue to update as more resources and support opportunities are realized.