What is The Next Stage NOW?
In March 2016, Mayor Hancock unveiled The Next Stage Vision Plan for the Denver Performing Arts Complex. The plan aims to re-energize the Arts Complex with new and updated venues, more public space and diverse and accessible programming.
While construction will not begin immediately, The Next Stage NOW programming ignites this exciting transformation in the present, with public performances, programming and placemaking initiatives.
Follow Denver Performing Arts Complex on Facebook for more information on future events.
Upcoming Events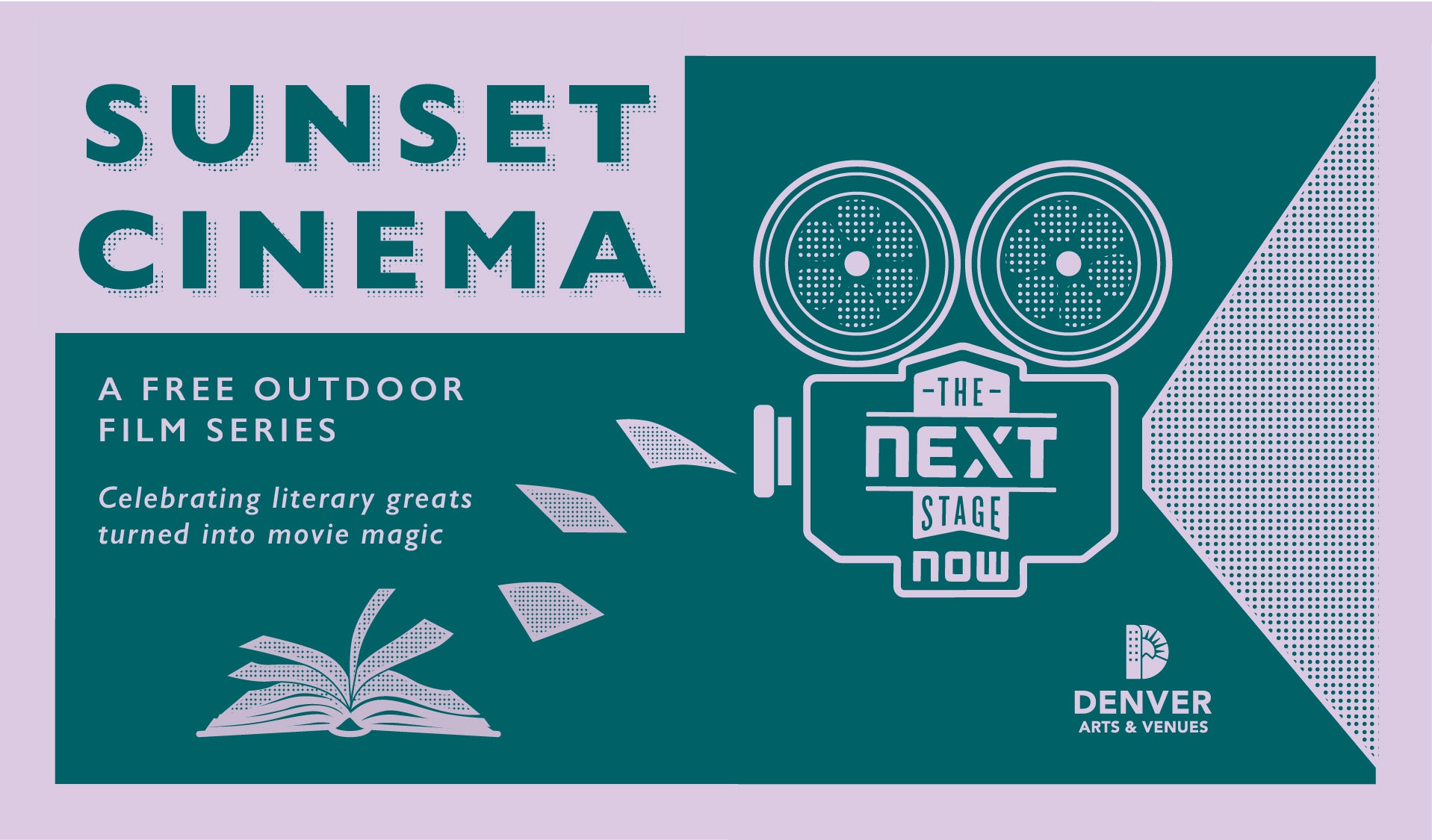 Sunset Cinema is back with a season dedicated to literary greats turned into movie magic!
This summer, we will explore movie hits that are based off novels probably covered in your high school English class. As always, the outdoor film screenings made possible by Denver Film Society will include themed pre-show games and entertainment, fun food and beverage options for purchase, costume contests (with prizes!) and more. No need to crack open the CliffsNotes, local partners like Denver Public Library and BookBar will help us bring these classics to life before we even hit play. Please bring a chair for the movie and come prepared for any weather since these events are rain or shine.
Tickets? Ugh, As If! This is a FREE event, but please RSVP so we know you're coming. Click on the event dates below to reserve a spot.
Details:
The Galleria at the Denver Performing Arts Complex
7:00 - 8:00 PM – Costume Contest, Games & Prizes (Come early to set up your space and grab some food!)
8:00 - 10:00 PM - Film Screening (Films will begin screening at dusk)
Dates:
June 11 - Cruel Intentions / Les liaisons dangereuses by Pierre Choderlos de Laclos
July 9 - O Brother, Where Art Thou? / The Odyssey by Homer
July 16 - Clueless / Emma by Jane Austen
August 13 - 10 Things I Hate About You / The Taming of the Shrew by William Shakespeare
BookBar will be hosting a book club for the featured books that inspired our Sunset Cinema selections this season. The first book club meets on June 4, 7-9 PM at BookBar on Tennyson. Check out the details at bookbardenver.com
Follow us on Facebook for all Sunset Cinema news!

Nirvamlet takes over the Arts Complex!
Band of Toughs puts a 90s grunge spin on Shakespeare's Hamlet in a rocktail of icons and heart-shaped depression, with a splash of conspiracy and murder. The audience is part of the action, traveling with the fated rockstars through corridors and vinyl graveyards--all with tasty beer and live music. Boulder Fringe Audience Choice Award Winner. As part of Next Stage NOW, the Band of Toughs transform sections of the Arts Complex into a present-day Elsinore castle. Tickets at axs.com.
Performance Dates:
June 14, 21, 28
July 11, 18, 25
August 1, 2, 3

Buell Exhibition and Balcony Music Series
A three part series showcasing art and music in the Temple Hoyne Buell Theatre lobby.
Collin Parson's "Interference" will be on display in the Buell Theatre lobby July 1 - October and accessible to theatre patrons during events. If you would like to schedule a tour of the exhibit please contact Rudi Cerri, [email protected].
Opening Reception and Performance: Monday, July 1, 5-7 p.m
In-conjunction with Collin Parson's solo exhibition, "Interference," Alex Anderson (Nasty Nachos) will be performing a live electronic music concert, with modular synthesizers, on the open-air Buell Theatre Balcony. Nasty Nachos' performance will be a musical reflection of Parson's use of light and mirrors, in his artworks. The event is free and open to the public.

Sterling Vineyards Galleria Bar
Join us for cocktails, quick bites and live acoustic music at our Sterling Vineyards Galleria Bar under the iconic ceiling of the Arts Complex. This pop-up bar returns on select Wednesday, Thursday, Friday and Saturday evenings beginning June 5 – September 21. The live entertainment is free with beverages available to purchase.
We are always adding fun, free or low-cost events, please continue to check back here for updates to the schedule.

The Next Stage Gallery
The Next Stage Gallery is an interactive space presented by University of Colorado Denver and Denver Arts & Venues. Students from CU Denver's College of Architecture and Planning's design/build program re-imagined a vacant space in the Galleria to construct a flexible modern gallery. They focus on showing new technology in art and design, bringing new shows every few months.
Location: In the Galleria at the Denver Performing Arts Complex. Across from the Buell Theatre
Hours: Tuesdays - Fridays, 4:30 p.m. - 7:30 p.m. / Saturdays & Sundays, 12:30 p.m. - 7:30 p.m.
Find out more at nextstagecu.org.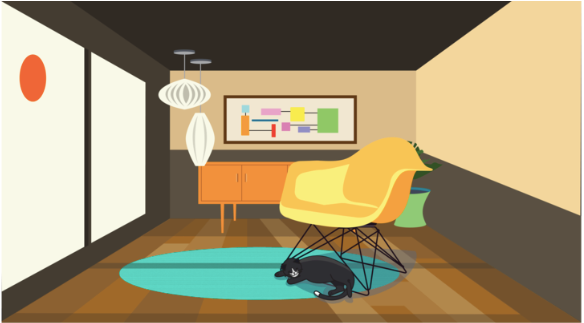 Current Show
Midcentury Musings: Design for a New Way of Living highlights how post-WWII designers were exploring and creating new ways of living. Inspired by the excitement of a booming economy, population, and scientific innovations, designers stretched the imagination of how we interact with and define our living spaces.
This exhibition is inspired by the Denver Art Museum's summer beacon exhibition, Serious Play: Design in Midcentury America, which explores how play was a catalyst for creativity and innovation in post-war design. In collaboration, CU Denver students and professors created educational interpretations on view here and at the Denver Art Museum.
For additional questions or information, please contact Peter Dearth, Programing Coordinator, by email or at 720-865-4303.