Ruth Bader Ginsburg Mural Painting
Denver Arts & Venues
09/

27/

2020

-

09/

29/

2020

10:00 AM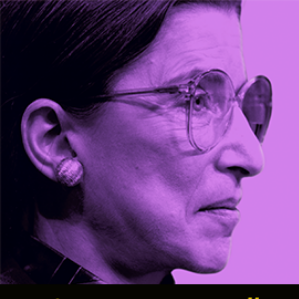 All Coloradans are invited to come together to commemorate and celebrate the late Supreme Court Justice Ruth Bader Ginsburg during a three days of socially-distanced activities outside the History Colorado Center, 1200 North Broadway.
Join us and local artist Adri Norris as she leads a community-centered mural project on 12th Avenue between Broadway and Lincoln Street. Volunteers can sign up to help create the mural and assist with a variety of activities including:
assisting artist with supplies
painting
cleaning
…all while spending time with your community members to honor the legacy of RBG.
Volunteers of all ages and abilities are invited to take part! Sign up to volunteer at h-co.org/mural.
Sunday 9/27 (10 a.m.-6 p.m.)
Monday 9/28 (10 a.m.-5 p.m.)
Tuesday 9/29 (8-11 a.m.)
The experiences culminate with a public ceremony on Tuesday, Sept. 29, at 11:30 a.m. The gathering will include remarks from community leaders, bell tolling from the Denver City and County Building, and poetry readings.
All participants are asked to wear masks and maintain six-foot social distancing at all times. Tuesday's ceremony will also be streamed live on facebook.com/historycolorado.
Location