Youth One Book, One Denver
2018 marks the seventh year of the Youth One Book, One Denver Program.
Please help us choose the 2018 Youth One Book, One Denver selection.
RANDI RHODES NINJA DETECTIVE: THE CASE OF THE TIME CAPSULE BANDIT BY OCTAVIA SPENCER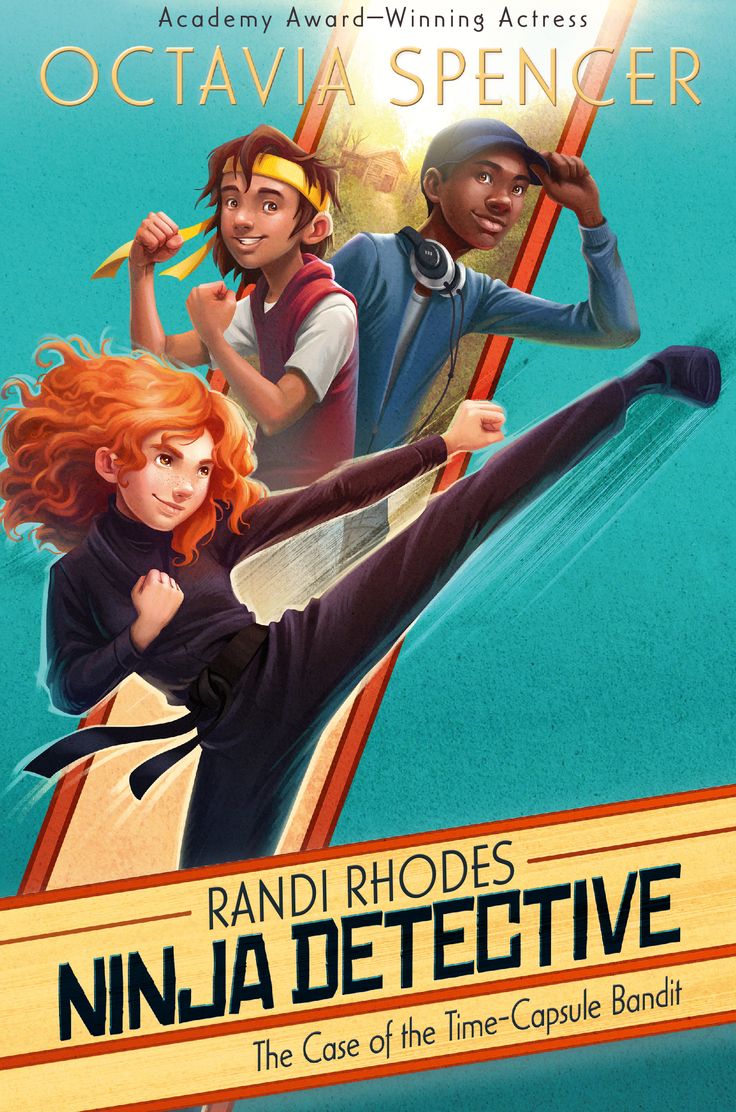 240 pages
Reading level: 680 (early 4th grade)
1st in a series
Deer Creek is a small town whose only hope for survival is the success of their Founder's Day Festival. But the festival's main attraction, a time capsule that many people believe hold the town's treasure, has gone missing.

Randi Rhodes and her best friend, D.C., are Bruce Lee-inspired ninjas and local detectives determined to solve the case. Even if it means investigating in a haunted cabin and facing mean old Angus McCarthy, prime suspect.

They have three days to find the treasure; the future of their whole town is at stake! Will these kids be able to save the day?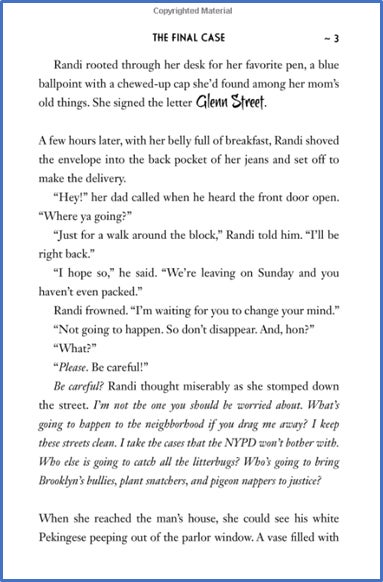 Programming Themes:
The book invites readers to complete "ninja tasks" by completing the 8 activities listed in the back of the book, which include conducting a stakeout, removing skunk stink and making caramel apples. This theme could be expanded to include a whole summer of "ninja tasks." Other themes include: martial arts, forensic science, detective work, time capsules, moving to a new city, solving a mystery, teamwork, family and friendship.
---
Insignificant Events in the Life of a Cactus by Dusti Bowling
272 pages
Reading level: 700 (early to mid-4th grade)
Standalone book, follow-up promised for 2018
Aven Green loves to tell people that she lost her arms in an alligator wrestling match, or a wildfire in Tanzania, but the truth is she was born without them. And when her parents take a job running Stagecoach Pass, a rundown western theme park in Arizona, Aven moves with them across the country knowing that she'll have to answer the question over and over again.

Her new life takes an unexpected turn when she bonds with Connor, a classmate who also feels isolated because of his own disability, and they discover a room at Stagecoach Pass that holds bigger secrets than Aven ever could have imagined. It's hard to solve a mystery, help a friend, and face your worst fears. But Aven's about to discover she can do it all . . . even without arms.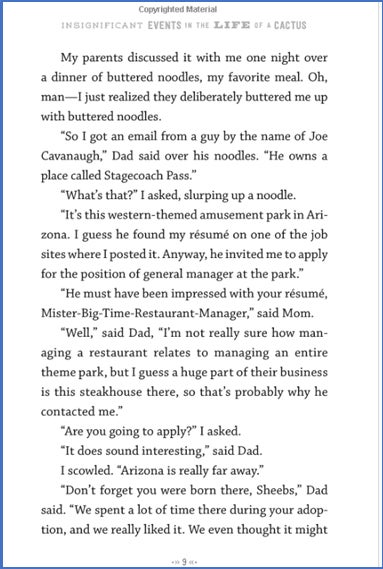 Programming Themes:
This story takes place at a Wild West theme park in Arizona where the main character and her family live and work, which could offer an opportunity to explore the history of the west, desert plants and animals (the main character is always on the hunt for tarantulas), rodeo events and theme park design. Other themes include: blogging, disabilities, bullying, adoption, the power of positivity, guitar/music, solving a mystery, family and friendship.
---
Escape from Mr. Lemoncello's Library by Chris Grabenstein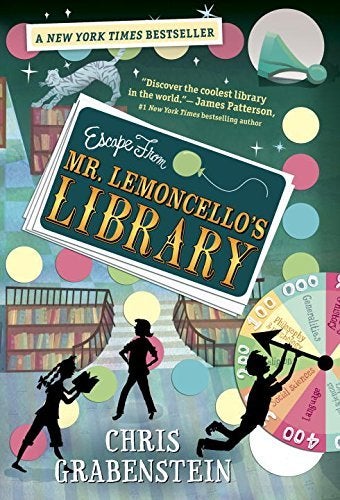 336 pages
Reading level: 720L (mid-4th grade)
First in a series
Kyle Keeley is the class clown, popular with most kids, (if not the teachers), and an ardent fan of all games: board games, word games, and particularly video games. His hero, Luigi Lemoncello, the most notorious and creative gamemaker in the world, just so happens to be the genius behind the building of the new town library.

Lucky Kyle wins a coveted spot to be one of the first 12 kids in the library for an overnight of fun, food, and lots and lots of games. But when morning comes, the doors remain locked. Kyle and the other winners must solve every clue and every secret puzzle to find the hidden escape route. And the stakes are very high.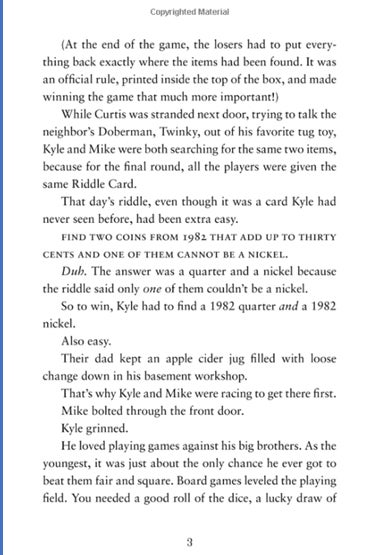 Programming Themes:
This story centers on an elaborate game set in a library, which could be expanded into a summer-long celebration of games, puzzles and literature. Other themes include: using the library, the Dewey decimal system, book trivia, riddles, board games, technology, solving a mystery, escape rooms and teamwork.