Grants & Cultural Investments
LEADING EDGETM BUSINESS PLANNING PROGRAM
& CREATE DENVER SCHOLARSHIP INFORMATION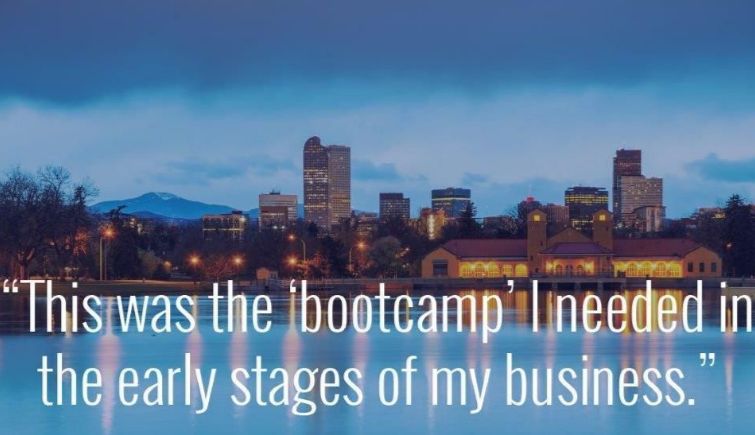 Create Denver is proud to partner with Denver Metro SBDC's LEADING EDGE program by offering 50% scholarship opportunities year-round to artistic and creative industries, organizations and entrepreneurs. Five scholarships per course will be available. This course is offered three times per year (spring, summer and fall).
LEADING EDGE™ for Entrepreneurs is a 10-week course designed to teach you how to start and grow a successful business based on an actionable business plan. Through a blended-learning format, combining an online learning platform with classroom sessions, interactive learning exercises and expert guest speakers, you will be given the resources to help you start or run your own business.
The course is designed to give you a practical concept that you can apply to your current business or concept, but also in the following years. By the end of the course, you will understand the aspects of running a business, a sound financial vision and have a written business plan or strategy.
WHAT TO EXPECT
Ten three-hour sessions including interactive group work and guest speakers
Access to an online learning platform, LivePLan, with weekly reading and presentations, group discussion forums via slack group channel, homework, financial spreadsheets and templates to build your plan of action
One-on-one consulting available with over 20 business consultants with differing areas of specialty
Feedback on your business plan or strategy during the course
Introduction to potential lenders at a Funding Options Panel
Free registration to workshops at the Denver Metro SBDC while enrolled
Entry into a class business plan competition for a chance to have your business plan reviewed by a banker and/or an accountant
Discount participation in Trout Tank, a program training you to pitch at an event to lenders and investors
UPCOMING SESSIONS & SCHOLARSHIPS:
Info Sessions:
Sept. 10, 2020 | 5-6 p.m. p.m. | Register for the Info Session
Create Denver 50% Applications accepted through Sept. 16, 7 p.m.
Course Sessions: Sept. 17-Nov. 19, 2020 | Thursdays, 5:30 - 8:30 p.m.
Graduation: Dec. 10 | 5:30 p.m.
INVESTMENT & REGISTRATION:
Payment is required upon registration.
You can register for the LEADING EDGE Course through DenverSBDC.org.
$Standard Course Fee $695.00
Early Bird Special (Register and pay by September 11; code EarlyBird) $550.00
Each Additional Employee (Register and pay by September 17; code AddEmployee) $395.00
Leading Edge Retake Fee $395.00
Apply for the Create Denver Scholarship Opportunity below to receive 50% off your course!
LOCATION: Summer 2020 course will be conducted ALL virtual via Zoom meetings.