Grants & Cultural Investments
Creative Space Resources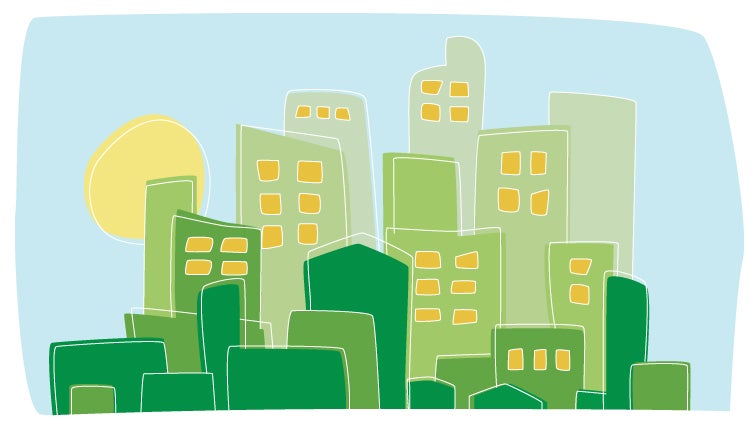 Denver Arts & Venues (A&V), along with Denver Fire Department (DFD) and Community Planning and Development (CPD), are committed to exploring short- and long-term opportunities for safe, creative spaces that support creative production, artistic growth, and better protect these critical contributors to our city.
Denver's Safe Creative Space Fund
Denver Arts & Venues is pleased to announce the Safe Creative Spaces Fund, providing $100,000 per year since 2017 in need-based funding for creative space tenant safety and building improvements.
Who administers the fund?
The funds will be administered through a partnership with RedLine, a non-profit contemporary art center and the Gates Family Foundation. RedLine will also facilitate support between artists and art businesses. RedLine Contemporary Art Center fosters education and engagement between artists and communities to create positive social change.
When is the funding available?
December 12, 2017 - currently ongoing
Who can apply for the funds?
The owner or tenant of an existing permitted or unpermitted space may apply for the funding.
Creative spaces can include:
Creative Assembly space
Creative Live/work collectives
Creative businesses or organizations
What are the funding qualifications?
Funds will be distributed on a first come, first served basis and competitively awarded based on requirements including:
Tenants with a 2-year minimum lease term
Funding assistance may not exceed $50,000 per building/space
Fund will support the reimbursable construction/tenant improvements costs
Fund prefers partners that bring a % match of the total project cost by the tenant or property owner
Final assessment of funding support will be determined on a case-by-case basis
In the event a funded project fails to produce or fulfill contractual obligations, penalties may include:

Termination of the funding
Repayment of previously received funds
Funding preference will be given to:
Applicants that can demonstrate a track record of working with the creative community or offering creative programs or businesses and organizations
Tenants or owners that can demonstrate an immediate and critical need for assistance
Tenants that can provide a long-term lease (over 2-years)
Owners or tenants providing supplemental funds (match or more) to the Safe Creative Space Fund
Spaces that have shown longevity in existence and utilization by the creative community
Spaces or buildings that support multiple creative businesses or creative activities
To learn more about the fund or to apply, please visit: redlineart.org/safe-occupancy-program/
Partnerships & Additional Resources
Meow Wolf - In 2017, A&V provided Meow Wolf $20,000 towards their $100,000 national DIYfunding program to specifically assist the more immediate compliance and safety needs of the City of Denver's DIY and alternative spaces. In April, Meow Wolf announced that $54,000 in funding would go to 19 Denver DIY and alternative spaces. Read The Denver Post article for more.
Denver's Safe Occupancy Program - From 2017-January 2020, in partnership with Arts & Venues, Denver Community Planning and Development (CPD) and the Denver Fire Department (DFD) launched a new, conditional building occupancy program for unpermitted spaces that will ensure life safety, limit displacement, and allow extended deadlines and collaborative solutions to achieve code compliance. The Safe Occupancy Program was designed with creative spaces in mind but is applicable to many other uses of existing buildings.
Through the program, Denver became the first city in the country with a ordinance explicitly granting legal occupancy of unpermitted spaces while a building is being brought up to code voluntarily. While first and foremost ensuring public safety, the program offers three key benefits to users:
• Allows people to remain in place
• Offers an extended deadline for compliance
• Encourages collaboration for creative and potentially cheaper solutions
To learn more visit denvergov.org/safeoccupancy
Artspace Housing - In partnership with A&V, Artspace conducted a feasibility study on the need for affordable space for the creative sector in Denver. The study surveyed more than 1,000 individuals who identified a growing need for affordable work and/or living space. Those individuals specifically pinpointed the RiNo neighborhoods as an area that needs improvement. Artspace is advancing a mixed-use project on a site at approximately 41st Street and Brighton Boulevard to be open 2019. Read more about the Artspace, Denver project.
General Resources
City Building Codes & Zoning - Community Planning & Development
Pro Bono Support for Creatives - Colorado Attorneys for the Arts
Assistance Programs - Denver Health Services
Event Liquor Licenses - Department of Excise & Licenses
Film and Event Permits - Office of Special Events
Art & Cultural Districts:
Please feel free to contact Lisa Gedgaudas directly at 720-865-5560 or lisa.gedgaudas@denvergov.org with any questions.