2016 Youth One Book, One Denver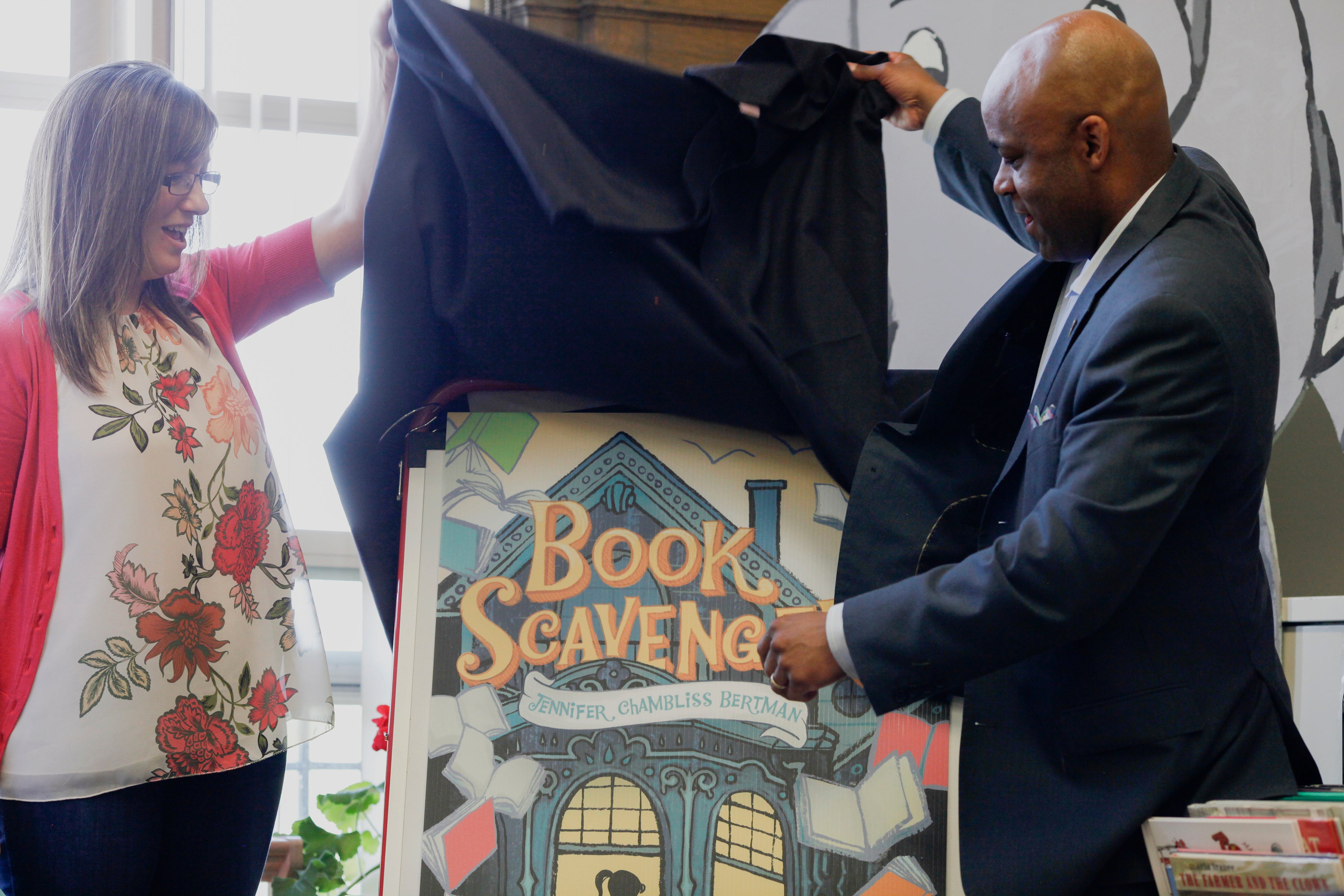 Now in its fifth year, we expect the Youth One Book, One Denver summer reading program to grow to 7,000 participants. The program offers children ages 9-12 a shared reading experience along with fun and educational programming to help combat summer learning loss.Through a public vote, more than 1,500 youth chose New York Times best-seller, "The Book Scavenger" by Jennifer Chambliss Bertman, as the 2016 Youth One Book, One Denver selection.
About the Book
Twelve-year-old Emily is on the move again. Her family is relocating to San Francisco, home of her literary idol: Garrison Griswold, creator of the online sensation "Book Scavenger," a game in which books are hidden all over the country and clues to find them are revealed through puzzles. But Emily soon learns that Griswold has been attacked and is in a coma, and no one knows anything about the epic new game he had been poised to launch. Then Emily and her new friend James discover an odd book, which they come to believe is from Griswold and leads to a valuable prize. But there are others on the hunt for this book, and Emily and James must race to solve the puzzles Griswold left behind before Griswold's attackers make them their next target.
About the Author
Jennifer Chambliss Bertman was a book-loving, game-playing, puzzle-solving daydreamer of a kid who grew up in the San Francisco Bay Area. One of her favorite jobs was being a recreation leader because she got to plan games and adventures for children. When she was eighteen, she interned for a magazine in Manhattan and has worked in publishing ever since. Jennifer holds an MFA in creative writing and now lives in Colorado with her family. Book Scavenger is her first novel. To learn more about her, visit jenniferchamblissbertman.com or bookscavenger.com.