MAYOR'S AWARDS FOR EXCELLENCE IN ARTS & CULTURE - 2014 WINNERS
Mayor Michael B. Hancock, Denver Arts & Venues and the Denver Commission on Cultural Affairs are pleased to announce the 2014 recipients of the Mayor's Awards for Excellence in Arts & Culture.
Since 1986, the Mayor's Awards for Excellence in Arts & Culture have annually recognized individuals and organizations that make significant and lasting contributions to the arts in the City and County of Denver. The awards were announced today at a reception and presentation at the McNichols Building in Civic Center Park.
"It's an honor to present these awards and recognize the creative people and organizations that contribute so much to Denver's creative economy and cultural vitality," Mayor Hancock said. "Cultivating artistic talent and an appreciation for arts and culture in people from all walks of life brings communities together and helps our city thrive."
Four awards were chosen by a panel of former award winners and members of the Denver Commission on Cultural Affairs. Two "people's choice awards" were voted on by the general public.
2014 PANEL-SELECTED AWARDS: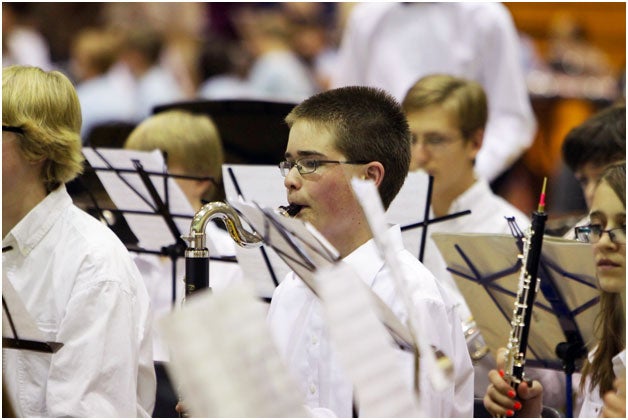 Youth Arts – Ryan Culhane
Ryan Culhane is a bass clarinet player serving on the Colorado Honor Band Board of Directors as a student liaison. Ryan assumed this position in August 2013 and will continue to serve on the board until August 2015. Ryan was responsible for the development of instrument demonstrations at Hill Academy of the Arts and Sciences. He has helped recruit and involve additional students on the Colorado Honor Band Board of Directors for 2014.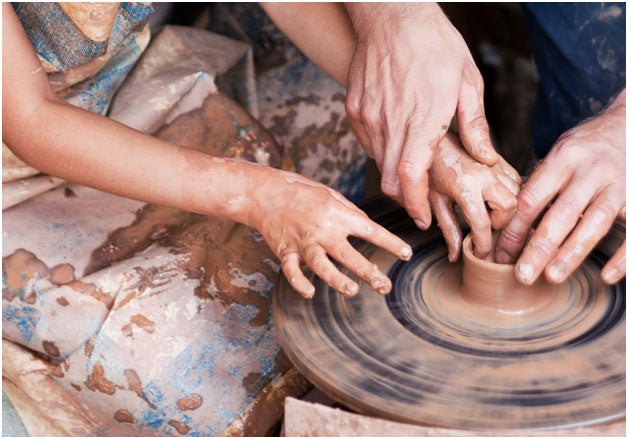 Impact – Think 360 Arts Complete Education
Think 360 Arts is a nonprofit organization that has more than 50 years experience in arts education. They have a long history of serving K-12 schools and other community venues in Denver and all of Colorado through teacher training, direct services to students and public awareness programs. Their artist roster is unique in the breadth of disciplines and depth of artistic experience represented – dance, music, theatre, creative writing, visual arts, digital arts and more. In addition to programs for students, Think 360 Arts trains hundreds of Colorado teachers every year in standards-based arts integration. These programs provide hands-on experiences in various arts disciplines that demonstrate how teachers can connect the arts to their own content area in ways that address higher-order thinking, innovation and increased engagement in the classroom for all.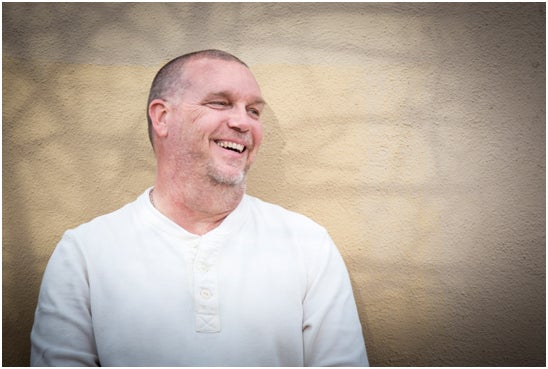 Arts Innovation – Damon McLeese
Damon McLeese is the director of VSA Colorado. VSA Colorado/Access Gallery is an inclusive nonprofit organization that engages the community by opening doors to creative and educational opportunities for people with disabilities to access and experience the arts. The biggest issue facing many of these young people, however, is not their disability, but the fact that they have been locked out of many traditional job opportunities and face a high likelihood of unemployment as they continue into adulthood. Access Gallery recognizes that traditional job readiness programs are not the answer for these youths but that artistic training, as provided in their ArtWorks program, can help address this problem. With this in mind, Access Gallery has developed an enterprise in which youth can be hired to create commissioned artwork for companies or corporations of any size with the goal of provided much needed economic benefit.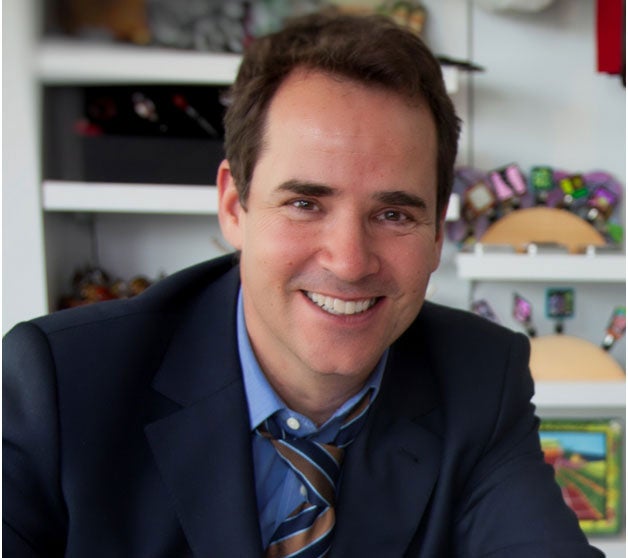 Global Arts – Dr. Christoph Heinrich
Dr. Christoph Heinrich is the Fredrick and Jan Mayer Director of the Denver Art Museum. Dr. Heinrich and the Denver Art Museum have brought a new level of energy and visibility to visual arts in Denver through innovative, groundbreaking programs that engage Denver citizens and our region. Through his vision and bold perspective Heinrich has brought Denver international attention with exhibitions like Tutankhamun: The Golden King and the Great Pharaohs (2010), Becoming Van Gogh (2012-13), Passport to Paris (2013) and Yves Saint Laurent: The Retrospective (2012). Programming that is only in Denver has raised the visibility of Denver beyond the region, measurably driving tourism to our city.
2014 PEOPLE'S CHOICE AWARDS: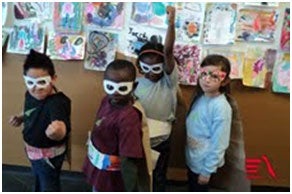 Unique Collaborations – RedLine's E.P.I.C. Arts Program
RedLine's Educational Partnership Initiative for the Creative (E.P.I.C.) Arts program provides a platform for RedLine resident artists to work in collaboration with educators from Denver area K-12 schools and students. E.P.I.C. Arts gives students a greater voice through the implementation of an experiential curriculum that creates a body of artwork through a lens of contemporary social justice. The art -making process and resulting artwork become a medium through which young people can hone their critical thinking, communication and collaboration skills and express their unique perspective and ideas about today's world.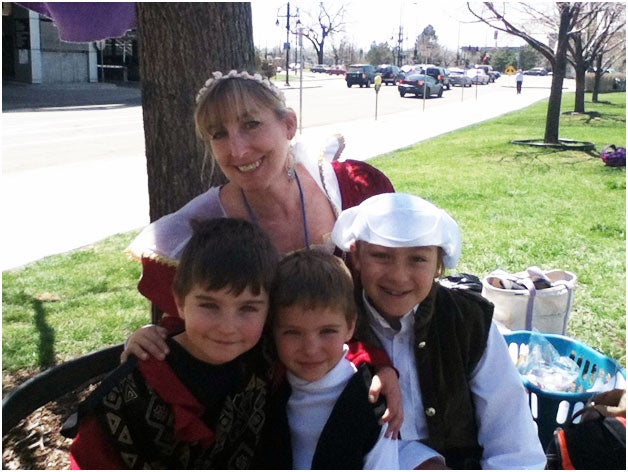 In-School Arts – Leslie Draper Roy
Leslie Draper Roy continually seeks out opportunities for her students. She has been awarded grants and in-kind support from organizations such as the Denver Public Schools Foundation, VH1 Save the Music Foundation, Southmoor Parent Teacher Association, The Scenesters and Herman's Hideaway, and the Mr. Holland's Opus Foundation. She partners with outside organizations and professionals on a regular basis to provide real-world examples and leadership for her students and to demonstrate diversity in music. These organizations include Opera Colorado, Colorado Children's Chorale, Hazel Miller, Cuban-American band Tiempo Libre, Inside the Orchestra, Friends of Chamber Music, Colorado Symphony Orchestra, Native American dancing with Cleo Parker Robinson Dance School, and many others. A gospel choir, which was established four years ago, has now morphed into showcasing the influence of African music in American music.
WATCH VIDEO FOOTAGE OF 2014 AWARD WINNERS
WINNERS FROM PREVIOUS YEARS
2013: Cafe Cultura, Colorado Dragon Boat Festival, Garret Ammon, Darla Rae
2008: Charles Burrell, Denver Young Artists Orchestra, Su Teatro, The Bloomsbury Review, Noel Congdon
2007: Curious Theatre, The Denver Brass, Lighthouse Writers Workshop, Donald Seawell
2006: Fiesta Colorado, PlatteForum, Dianne Perry Vanderlip
2005: Ron Henderson, Daniel and Maruca Salazar, Shadow Theater Company
2004: Lamont School of Music, Dianne Reeves, Gully Stanford
2003: Kathleen A. Brantigan, Colorado Children's Chorale, Jess E. DuBois
2002: Marin Alsop, Ed Dwight, Gerald Endsley
2001: Denver Taiko, Tina Poe, John Woodward III, M.D.
2000: Jill Irvine Crow, Carol Dickinson, René Heredia, Dotsero
1999: PHAMALy (Physically Handicapped Amateur Musical Actors League, Inc.), Darrell Anderson, Hugh A. Grant
1998: Tony Ortega, Barry Rose, Swallow Hill Music Association, Denver Art Museum
1997: Mary Pat Holliday,Gilpin Extended Day Care, Lorenzo Ramirez/Grupo Folklorico Sabor Latino, The Bluebird Theater, Kaiser Permanente, Jeannette Trujillo, Normand Lockwood
1996: Katy Tartakoff/The Children's Legacy,Reed Weimer and Chandler Romeo, Martin Fredman, Authur Parker and Steve Rickard/"Many Faces of Denver", Colorado Latino Dance Festival, Colorado Music Educators Association/Colorado Youth Instrument Drive, June Favre, Andre Aguirre; Natalie Birdow; Heather Meierdierck
1995: Young Audiences Inc., Mattie Springfield, Kim Robards Dance, Lower Downtown Arts District, Rocky Mountain Women's Institute, Emanuel Martinez, TaGana DeCluette, Tory Schneider, Jennifer Henry
1994: Art Students League of Denver, Victoria Aybar, Eric Bertoluzzi, J. Joe Craft, Godsman Elementary/Tim Gianulis, Grupo Tlaloc, Opalanga D. Pugh
1993: Cherry Creek Arts Festival, Denver Gay Men's Chorus, KCNC-TV/NEWS4, Andrew Mendoza, Clara Villarosa
1992: Metropolitan State College of Denver, Center for the Visual Arts, Patricia Sanders-Hall, Colorado Symphony Orchestra's David Abosch Artistic Director, Denver International Film Society, Katherine W. Schomp, James M. Thoeming, Denver School for the Arts, Denver Black Arts Festival, Inc.
1991: [no awards this year]
1990: Angel Mendez-Soto, ArtReach, Denver Public Library Friends Foundation
1989: Nat Merrill and Louise Sherman, Denver Center for the Performing Arts, Colorado Lawyers for the Arts
1988: Ed Baierlein/Germinal Stage Denver, Jo Bunton-Keel/Eulipions, Inc., Abelardo Delgado
1987: Duain Wolfe/Colorado Children's Chorale, Alfred Brooks and Maxine Munt, KUVO Radio
1986: Cleo Parker Robinson's New Dance Theatre, Chicano Humanities and Art Council, Henry Lowenstein/Denver Civic Theatre