VENDOR REGISTRATION/
INSCRIPCIÓN PARA VENDEDORES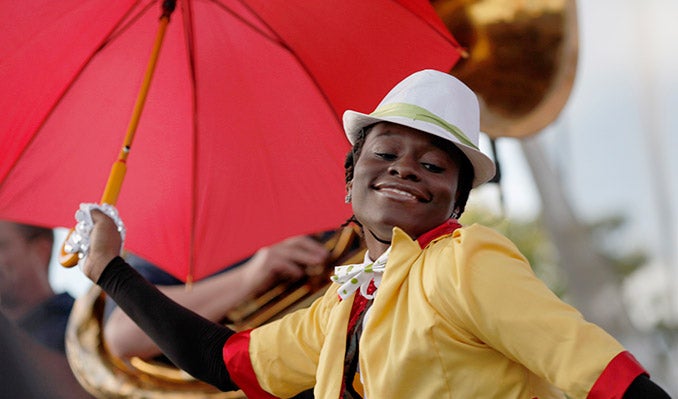 Thank you for your interest in vendor opportunities for the Five Points Jazz Festival.
The Five Points Jazz Festival will take place on Saturday, May 18, 2019, 11 a.m. – 8 p.m. Vendors must attend the festival set-up check in Friday, April 26, 2-8 p.m. at Coffee at the Point (710 E. 26th Ave.)
PLEASE NOTE! The Five Points Jazz Festival is going zero waste. We are requiring that all vendors supply compostable or recyclable products (including bags, plates, utensils, cups, straws, food containers, etc.). We will not permit vendors to use Styrofoam packaging or plastic bags. Help us go green by agreeing to go zero waste with us. Vendors unable to follow these requirements will be asked to leave the festival and will not receive a refund.
Our partner, Eco-Products, is offering a 15-20% discount on environmentally-friendly products so vendors can help us achieve our sustainability goals. Visit the Eco-Products portal to purchase your packaging and food service products.
Additional information on zero waste composting and recycling
Pricing structure for 2019 Five Points Jazz Festival
Sponsorships available. Please email Chris Banks [email protected].
No longer accepting applications for standard vendor spaces.
El Festival de Jazz Five Points será el sábado 18 de mayo de 11 a.m. a 8 p.m. Los vendedores deben asistir al encuentro de preparación para el festival Viernes, 26 de abril, 2-8 p.m. en Coffee at the Point (710 E. 26th Ave.)
¡IMPORTANTE! POR FAVOR TENER EN CUENTA: El Festival de Jazz de Five Points busca no generar desperdicios. Por eso, se requiere que todos los vendedores provean productos reciclables o aptos para compost, incluyendo las bolsas, platos, utensilios, tazas/vasos, sorbetes y contenedores de comidas, entre otros. No se permitirán vendedores que usen empaquetado de espuma de poliestireno (Styrofoam) o bolsas de plástico. Ayúdennos a ser "verdes" y a alcanzar la meta de "cero desperdicios". Los vendedores que no cumplan con esos requisitos deberán dejar el festival y no recibirán rembolsos.
Todavía quedan espacios disponibles para patrocinadores. Por favor, enviar un mensaje a Chris Banks [email protected].