Art Drop Day FAQs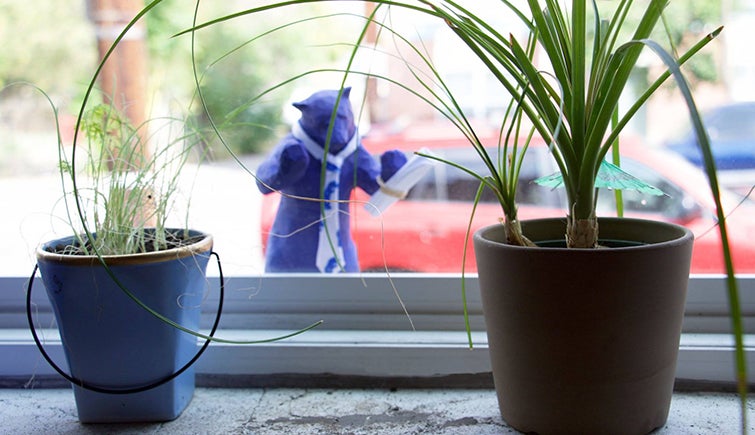 If I drop my art, do I have to hang around and wait for someone to find it?

No. You can stick around and meet the person who finds your art and perhaps capture the find on social media, or you can drop your art and move on.

I live in a suburb of Denver, can I still participate?

Of course! This is a worldwide event. You can still use #ArtDropDenver to be a part of our social network and #ArtDropDay to be part of the worldwide initiative, or even start a group in your own city.

Art is my profession. Is a government agency implying I should create art and give it away for free?

Denver Arts & Venues is committed to paying artists fairly for their work and their time. This event is entirely voluntary, a way for you to give a little part of your talent to spread some joy. You can pick something small, or something you weren't planning on selling.

Some artists have even found that participating in Art Drop Day drummed up business as people saw their works.

I am not a professional artist; can I still participate?

Of course! This event is about sharing and connection. Share a doodle. Buy a piece of art and hide that. How about some art supplies? What about a craft? Share your particular talent and spread some joy!

Can I share a post about the creation of my art before Art Drop Day?

Yes! These posts do well at getting people excited about your art practice and encourage your friends and followers to participate on Art Drop Day too! Be sure to use #ArtDropDay and #ArtDropDenver when you post. If you want a guaranteed audience, join our Art Drop Denver Facebook group.

Where should I hide my art?

Think about the audience you would like to connect with. You might choose a place that is relevant to you, your medium, or your themes. Be smart about where you hide your art if it can be damaged by the elements.

How many pieces can I hide?

How much art can I collect?

This isn't Pokemón—you don't have to collect them all. Sometimes it's fun to leave something for someone else to find too. But no matter what, have fun!

What else can I do?

- Host an art-making party
- Invite all your friends to participate
- Share posts when you see them go live on Art Drop Day
- Join our Art Drop Denver Facebook group
- Start an Art Drop group in your own community

I just missed a piece of art that I wanted. I'm bummed!

Find the local artist who made the piece and contact that person about how you can buy a similar piece. #ArtDropDay is also about new connections with artists.


Where should I post photos of my art and my clues on Art Drop Day?

Use any social media platform along with the hashtags #ArtDropDenver and #ArtDropDay. If you want a guaranteed audience, join our Art Drop Denver Facebook group.

What type of art can I hide?

Anything that is easily collectible. In the past, people have hidden magnets, jewelry, paintings, pottery, knitwear, CD-recordings, poems, sculptures, drawings, prints and more.

My art isn't droppable. It's just too big and awkward. What else can I hide?

Consider hiding art supplies, notebooks or something else that spreads the gift of art to someone else.

Can organizations participate?

Yes. Businesses like Denver7 and Denver Botanic Gardens, City Councilmembers and arts organizations like Lighthouse Writers Workshop and Denver Center for Performing Arts have participated in the past! We welcome all. If your business or organization doesn't make art, consider buying art from a local artist or maker.

Still have a question?