2018 Youth One Book, One Denver
Insignificant Events in the Life of a Cactus by Dusti Bowling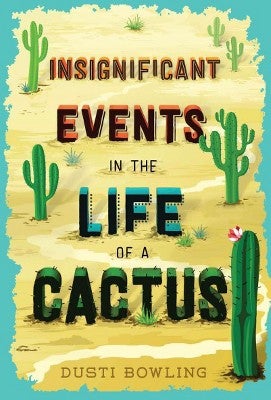 272 pages
Reading level: (early to mid-4th grade)

Aven Green loves to tell people that she lost her arms in an alligator wrestling match, or a wildfire in Tanzania, but the truth is she was born without them. And when her parents take a job running Stagecoach Pass, a rundown western theme park in Arizona, Aven moves with them across the country knowing that she'll have to answer the question over and over again.

Her new life takes an unexpected turn when she bonds with Connor, a classmate who also feels isolated because of his own disability, and they discover a room at Stagecoach Pass that holds bigger secrets than Aven ever could have imagined. It's hard to solve a mystery, help a friend, and face your worst fears. But Aven's about to discover she can do it all... even without arms.
"I'm so excited for Denver students to get to know Aven, Connor and Zion, three children with their own unique challenges," says author Dusti Bowling. "I hope that by experiencing the hardships, triumphs, laughter and tears of these three characters, Denver children might finish this story with more understanding and respect for one another, and maybe even for themselves"
Books and FREE adventure guides are available at Denver Barnes & Nobles and Denver Public Library Branches.
Download your FREE adventure guide here to print one at home.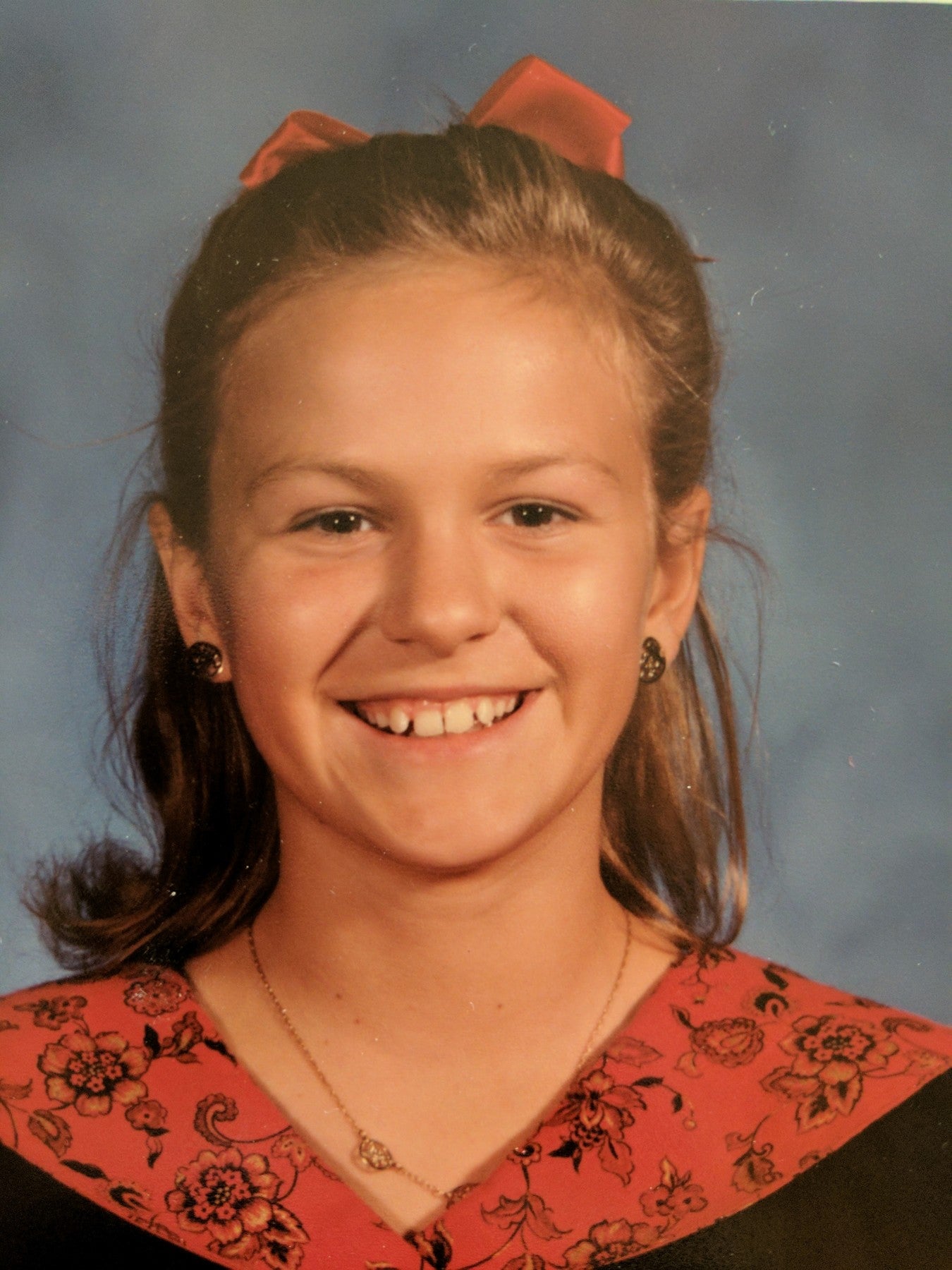 Dusti Bowling grew up in Scottsdale, Arizona, where, as her family will tell you, she always had her nose in a book. But it wasn't until after starting down a couple of different career paths that Dusti realized her true passion was writing. She currently lives in Carefree, Arizona with her husband, three daughters, one bobcat, a pack of coyotes, a couple of chuckwallas, several rattlesnakes, and a few herds of javelina.
photo (Dusti Bowling Age 12)
More Information
Five Fun Facts about Dusti Bowling:
1. She loves punk rock!
2. She can speak German.
3. She has parachuted off a mountain!
4. She has won hula-hooping, bubblegum bubble blowing and whale-riding contests, though the whale was technically a whale-shaped raft.
5. When she was ten years old, she once saved a baby bunny in the desert from being eaten by a snake by hitting the snake with a stick.
"I was a voracious reader when I was a child. From the time I was eight until about thirteen, I was never caught without a book in my hand, and I easily read 2-3 books daily! Some of my favorite books were Red the Red Fern Grows, The Babysitter's Club series, the Sweet Valley High series, and Nancy Drew. I also loved scary stories, especially books like Scary Stories to Tell in the Dark. Though I loved to read, I didn't really start writing until I was an adult about ten years ago." – Dusti Bowling