2018 Five Points Jazz Festival Tributees / Tributos En El Festival De Jazz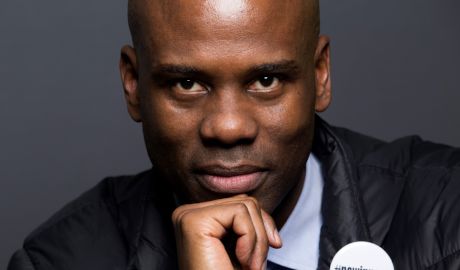 Jeff Fard
A native of Northeast Denver, Jeff S. Fard, better known as brother jeff, is a multimedia journalist, historian and community organizer who lectures nationally speaking to youth, students, social organizations and professionals about subjects including cultural identity and history, diversity, self-empowerment, community building, economic development, health disparities and the uniting power of art. In 1994 he founded brother jeff's Cultural Center in Five Points. The space is dedicated to events that foster growth, strength and voice in the community.
In 2000, brother jeff began organizing nationally to help reduce the disproportionate HIV and AIDS rate in the African-American community and served as an advisor to the Centers for Disease Control and Prevention, the Colorado Department of Public Health and Environment and several other organizations. Since then, he has branched out and his current work includes gun violence reduction, mental health interventions and community mentor development.
brother jeff is a board member for the Center for African American Health and is a past board chair of the Denver Foundation. He has received numerous honors for his work including being recognized by the late Steven Graham and the Community Resource Center as a "Legendary Leader of Colorado's Nonprofit Sector." Jeff is also the publisher and editor of the award-winning monthly publication, 5 POINTS NEWS.
---
Nacido en el noreste de Denver, Jeff S. Fard, conocido popularmente como brother jeff (hermano jeff), es un periodista de multimedia, historiador y organizador comunitario que realiza presentaciones a nivel nacional con jóvenes, estudiantes, organizaciones sociales y profesionales sobre temas de identidad cultural e historia, diversidad, desarrollo profesional, desarrollo comunitario, desarrollo económico, disparidad de salud y unidad por medio del arte. En 1994, él fundó el Centro Cultural Hermano Jeff en Five Points. El espacio se dedica a eventos que fomentan el crecimiento, la fortaleza y las voces de la comunidad.
En 2000, brother jeff comenzó una movilización nacional para ayudar a reducir el desproporcionado número de afroamericanos con VIH o SIDA y fue asesor del Centro de Control y Prevención de Enfermedades, del Departamento de Salud Pública y Medio Ambiente de Denver y de varias otras organizaciones. Desde entonces, también se ha dedicado a gestiones de reducción de violencia con armas de fuego, intervenciones de salud mental y desarrollo de mentores comunitarios.
brother jeff es miembro de la mesa directiva del Centro de Salud Afroamericano y expresidente de la mesa directiva de la Fundación Denver. Ha recibido numerosos honores por su trabajo, incluyendo un reconocimiento de Steven Graham (ya fallecido) y el premio "Dirigente Legendario del Sector No Lucrativo de Colorado" del Centro de Recursos Comunitarios. Jeff es el editor y director de 5 POINTS NEWS, una premiada publicación mensual.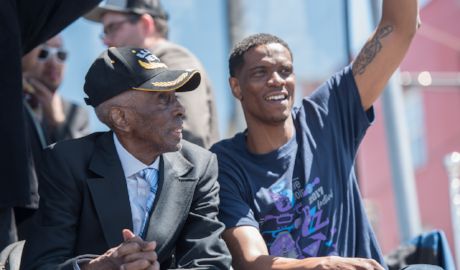 Norman Harris III
Norman Harris is a fourth generation Coloradan, born and raised in Denver. He attended Colorado Academy from middle school to high school and graduated with a bachelor's degree from Colorado State University. Norman's roots in the Five Points neighborhood run deep. From the age of 8, Norman worked for and with his grandfather, Norman Harris Sr. at Wise Harris Liquors, a family-owned liquor store at 24th and Welton streets. There Norman learned valuable lessons about running a business and interacted with businessmen and property owners in the neighborhood who were friends and associates of his grandfather.
After graduation from Colorado State University, Norman started working as an investment professional and began to develop businesses including a t-shirt printing business and an entertainment company. In 2012, Norman lead the rejuvenation of Denver's Juneteenth celebration attracting crowds that the celebration hadn't seen since the late 1990s. In 2013, Norman started working with the Five Points Jazz Festival, helping the celebration reach new heights in attendance and community participation.
Norman is a proud father of his son Brenden, who attends the University of Arizona.
Through his companies Mile High Festivals and non-profit JMF Corporation, Norman's mission is to create culture in Denver and bring people together in harmony.
Norman currently serves as a board member of the Five Points Business District
---
Norman Harris nació y creció en Denver y es la cuarta generación de su familia en Colorado. Asistió a la Academia Colorado en la escuela media y la escuela secundaria y luego completó su bachillerato en la Universidad Estatal de Colorado. Norman tiene profundas raíces en el vecindario de Five Points. Desde los 8 años, Norman trabajó junto con y para su abuelo, Norman Harris Sr., en Wise Harris Liquors, una licorería de la familia en la esquina de Welton y 24. Allí Norman aprendió valiosas lecciones sobre cómo administrar un negocio y cómo interactuar con empresarios y propietarios del vecindario, que eran amigos y asociados de su abuelo.
Luego de graduarse de la Universidad Estatal de Colorado, Norman comenzó a trabajar en inversiones profesionales y en desarrollo empresarial, incluyendo estampado de playeras para negocios y una compañía de entretenimiento. En 2012, Norman encabezó el rejuvenecimiento de la celebración de Juneteenth en Denver, atrayendo multitudes no vistas desde finales de la década de 1990. Norman comenzó a trabajar en el Five Points Jazz Festival, ayudando a que la celebración llegue a un nuevo nivel de asistencia y de participación.
Norman es el orgulloso padre de Brenden, que asiste a la Universidad de Arizona.
Por medio de su compañía Mile High Festivals y de su organización no lucrativa JMF Corporation, la misión de Norman es crear cultura en Denver y reunir a personas en armonía.
Norman actualmente es miembro de la mesa directiva del Distrito de Negocios Five Points.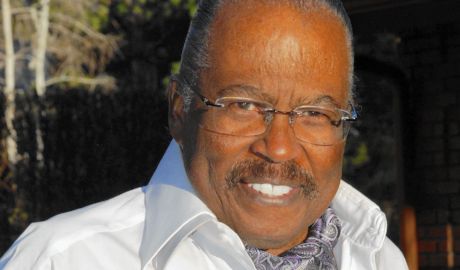 Lu Vason
Lu Vason's career began in hair styling, moved to newspaper reporting, then to managing musical artists and eventually to concert promotion. Starting with concerts in the Bay area, he eventually partnered with a Denver friend to promote the US P-Funk tour. Later, that friendship led him to settle in Denver permanently where he began working with renowned promoter Barry Fey, promoting concerts with some of the greatest stars in music, including Prince, Diana Ross, Michael Jackson, the O'Jays, and Earth, Wind & Fire.
In 1977, Lu attended Cheyenne Frontier Days and was inspired to create his own African American Rodeo circuit, finally realized in 1984 as the Bill Pickett Invitational Rodeo. At the time, it was the first and only African American touring rodeo in the United States and throughout the world. Today it continues to touch thousands of people with stories of African American cowboys and cowgirls.
In addition to the Bill Pickett Invitational Rodeo, Lu had his own entertainment company, "Lu Vason Presents," through which he continued to book concerts, plays and other forms of cultural activities for the community. In 2013, he produced the First Annual Denver Jazz Fest. In 2015, Lu introduced Colorado to "OperaJazz."
With an unshakeable partnership with his business manager and wife, Valeria Howard-Vason, Lu will forever be remembered as pioneer, visionary and barrier breaker.
---
La carrera de Lu Vason comenzó como estilista, luego como reportero y luego como representante de artistas musicales y eventualmente como promotor de conciertos. Comenzó con conciertos en el área de San Francisco y eventualmente se asoció con un amigo de Denver para promover la gira en Estados Unidos de P-Funk. Luego, esa amistad lo llevó a establecerse permanentemente en Denver donde comenzó a trabajar con el renombrado promotor Barry Fey para promocionar conciertos con las grandes estrellas de la música, como Prince, Diana Ross, Michael Jackson, los O'Jays, y Earth Wind & Fire.
En 1977, Lu participó en los Días de la Frontera en Cheyenne y allí se inspiró a crear el circuito del Rodeo Afroamericano, que se concretó en 1984 como el Rodeo "Bill Pickett" por Invitación. En aquel momento era el único rodeo afroamericano itinerante en Estados Unidos y en el mundo. En la actualidad sigue atrayendo a miles de personas con historias de vaqueros y vaqueras afroamericanos.
Además del Rodeo "Bill Pickett" por Invitación, Lu también tiene su propia compañía de entretenimiento, "Lu Vason Presents", que sigue promocionando conciertos, obras de teatro y otras formas de actividades culturales en la comunidad. En 2013, produjo el primer Festival Anual de Jazz en Denver. Y en 2015, introdujo en Colorado el "OperaJazz."
Con una inquebrantable asociación con su gerente y esposa, Valeria Howard-Vason, Lu será siempre recordado como un pionero, visionario y creador de nuevos senderos.
2018 Five Points Jazz Festival Parade Grand Marshals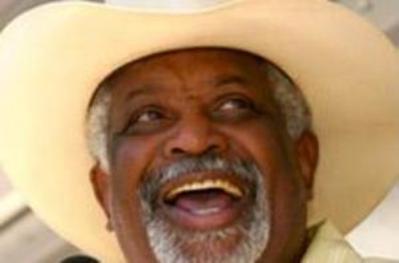 Jim "Daddio" Walker
Jim "Daddio" Walker was the force who brought R&B and soul music to Denver's radio scene in the 1960s, running KDKO with a mission of creating unity within the community at-large through his mixture of talk radio, rhythm and blues, and soul music. Walker grew up in Gibsland, Louisiana. Though he earned a Bachelor of Arts degree in sociology at Southern University in Baton Rouge and a certification in education at Grambling University, his dream was to own and operate a radio station. In the 1960s, he and his family moved to Denver's Park Hill neighborhood, started working for KDKO and shortly thereafter instigated a change in lineup with a group of DJs representing white, black and Latin cultures. Walker promoted unity in the community and broadcasts with a positive voice.
---
Jim "Daddio" Walker fue la fuerza que trajo la música R&B y "soul" a las radios de Denver en la década de 1960, administrando la KDKO con la misión de crear unidad en la comunidad en general por medio de su mezcla de radio hablado, ritmos y blues, y música "soul". Walker creció en Gibsland, Luisiana. Completó su bachillerato en arte en sociología en la Universidad del Sur, en Baton Rouge, y un certificado en educación de la Universidad Grambling University. Su sueño fue ser dueño y operar su propia estación de radio. En 1960, él y su familia se mudaron al vecindario Park Hill de Denver. Allí comenzó a trabajar en KDKO y poco después impulsó un cambio en los DJs para incluir a blancos, afroamericanos y latinos. Walker promovió la unidad de la comunidad y también promovió programas radiales con voces positivas.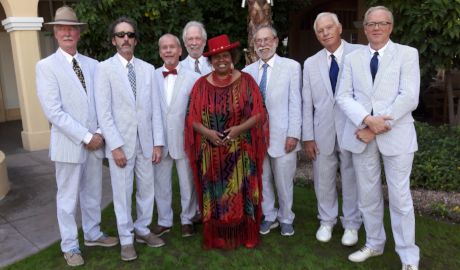 Wende Harston
Wende Harston started performing in theater at the age of 5, singing professionally at 10, and continues to perform regularly. She is a fourth-generation singer, and her mother's love of singing jazz was passed onto her. Even though Wende is a classically trained singer, she has sung almost every imaginable style of music, with jazz and blues as her favorites. As a stage, TV and film actor, Wende infuses her song interpretations with her acting skills. Wende feels "amazingly blessed" to have had a 32-year run with Denver's second oldest band, the Queen City Jazz Band, which celebrates its 60th anniversary this year.
What's next for Wende? "Well, the good Lord willing and the crick don't rise, I'll be able to keep it up till it's time to leave this world."
---
Wende Harston comenzó a actuar en teatro a los 5 años y a cantar profesionalmente a los 10, y aún continúa actuando regularmente. Ella es la cuarta generación de cantantes en su familia. Su madre le transmitió el gusto de cantar jazz. Aunque Wende recibió la educación tradicional en canto, ella canta prácticamente todo estilo imaginable de música, siendo sus favoritos jazz y blues. En el escenario o como actriz de cine o TV, Wende incorpora a canciones su habilidad para actuar. Wende se siente "asombrosamente bendecida" de ser parte desde hace 32 años de Queen City Jazz Band, la segunda banda de jazz más antigua de la ciudad, que este año celebra sus 60 años.
¿Qué sigue para Wende? "Bueno, si Dios quiere y no me da tortícolis, seguiré haciendo lo que hago hasta que sea el momento de dejar este mundo".