2016-2017 P.S. You Are Here Grant Recipients
Denver Arts & Venues is pleased to announce that in its third year, PSYAH provided $71,500 in funding to the following 2016 grantees: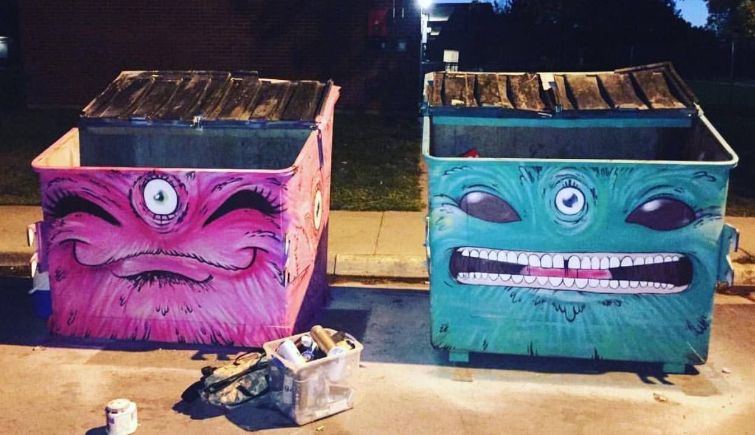 Birdseed Collective
Project: Quigg Newton Housing Development Dumpster Beautification Project
Sites: Denver Housing Authority Quigg Newton Housing Development - 61 dumpsters
Grant: $7,500
Description: Birdseed Collective along with experienced Lead Artist/Executive Director Anthony J. Garcia Sr. will enlist at least 20 talented artists to design and hand paint 61 Denver Solid Waste dumpsters in the Quigg Newton Housing Development area. These dumpsters are "public space" as they are situated on the local residential streets directly in front of residents' front doors. This artwork will transform the vision and climate of the community through emotion and color. The project will be planned around a community celebration. Neighborhood residents will be invited to participate during the process so that all the community is vested artwork. Stakeholders include: Denver Housing Authority Quigg Newton Leadership Resident Council, Sunnyside community members, Denver Housing Authority headquarters, Sunnyside Neighborhood Association, Denver Police Department District 1, Denver Solid Waste and Councilman Rafael Espinosa.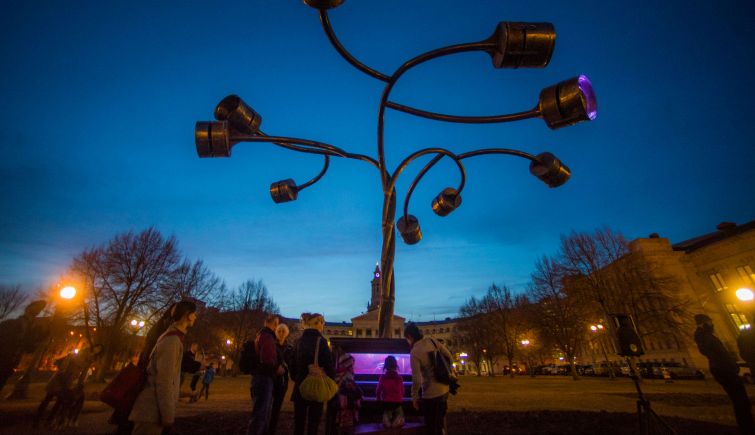 Civic Center Conservancy
Project: Art in Beds: Tree of Transformation
Site: Civic Center Park
Grant: $7,500
Description: During the summer months, Civic Center Park's gardens are renowned for horticultural beauty and artistry. Unfortunately, the flowers are removed each fall, and the beds remain bare patches of dirt until the following spring. The Art in Beds project aims to improve Civic Center's winter aesthetics by installing art in the Civic Center Park flower beds during their dormant time. Working with Denver-based artist, Nick Geurts, and his interactive public art firm, Yetiweurks, as well as Denver Parks and Recreation and Denver Arts & Venues, Art in Beds will bring the interactive sculptural piece "Tree of Transformation" to life in one the central planting beds of Civic Center Park.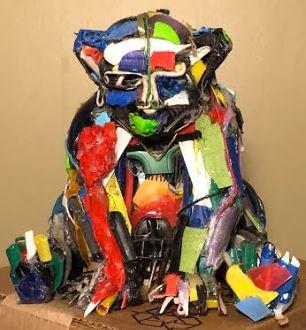 Concerned Citizens of Barnum
Project: Los Osos de Barnum Reciclan
Sites: Denver Public Library, Ross-Barnum Branch
Grant: $8,000
Description: Local artist Alexander Perrine (bodiesofwaste.com) will be using materials originally destined for the landfill (such as broken toys, coat hangers, plastic chairs, screws, hoses, wires, foam packaging, car parts and kitchen utensils) to create a large work of art that will be installed at Ross-Barnum Branch Library in spring 2020. The project focuses on community and references the human impact on the environment. Perrine has chosen a bear for the artwork - a nod to the Barnum Elementary School mascot as well as a reference to Colorado's black bear population.
Perrine will also lead several workshops during which students will learn his sculpture techniques and create their own bear sculptures using recycled materials, glue and imagination.
Gang Rescue and Support Project (GRASP)
Project: Southwest and Far Northeast Denver Mural Collaborative
Sites: Westwood and Montbello neighborhoods
Grant: $8,000
Description: The mural collaborative is a two-tier art project which will allow a cross-community coalition between two of Denver's neighborhoods most affected by gangs, violence, and drugs: Southwest Denver (Westwood) and Far Northeast Denver (Montbello). In both neighborhoods, murals and/or mural panels will be constructed, painted by community members in concert with local artists, and placed temporarily in public places, parks, and/or schools. Neighborhood groups will give presentations focusing on public safety to ensure that the community is aware of "safe havens" such as fire departments, police departments and safe houses in the area. Groups will facilitate discussions with the community and youth in the area promoting positive choice-making and violence prevention. In addition to this, GRASP, which is focusing on Southwest Denver, and its partner FAVA, which is based in Far Northeast Denver, will collaborate to complete four cross-community meetings to connect the two neighborhoods.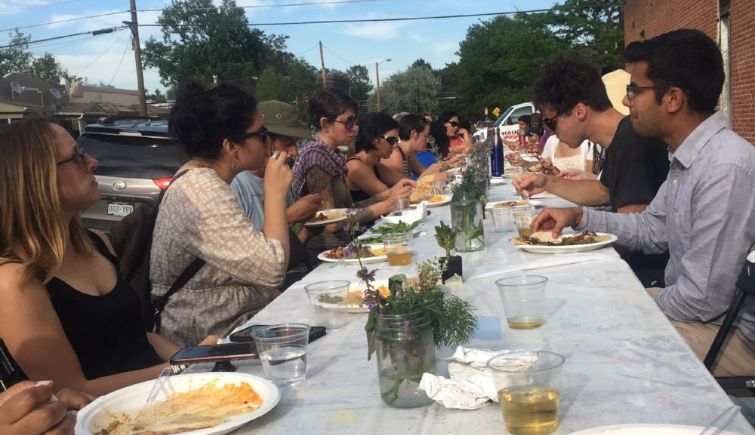 RedLine Contemporary Art Center
Project: Moveable Feast
Sites: Five Points plaza, the space between Blair Caldwell Library and Sonny Lawson Park, the light-rail station at 25th and Welton, and other places of local significance within the Five Points neighborhood.
Grant: $7,500
Description: "Moveable Feast" is a five-month, community-wide project occurring May-September 2017 in Five Points. Each month during the project period, artists will work with members of the Five Points community to create uniquely designed tables placed in public sites throughout the neighborhood. Once completed, the tables would remain on display for the duration of the project and possibly longer. The completion of each table would be celebrated with a community gathering and meal with guests including neighborhood residents, individuals experiencing homelessness, and those who work nearby. The monthly gatherings would begin at the previous month's site and include a procession to the new site, helping to link the various areas of the neighborhood and drawing additional people to join the celebration. Healthy food will be provided by organizers, and through donations from local restaurants and businesses. Bringing people together for a meal will inspire conversation between the disconnected groups that comprise the Five Points neighborhood.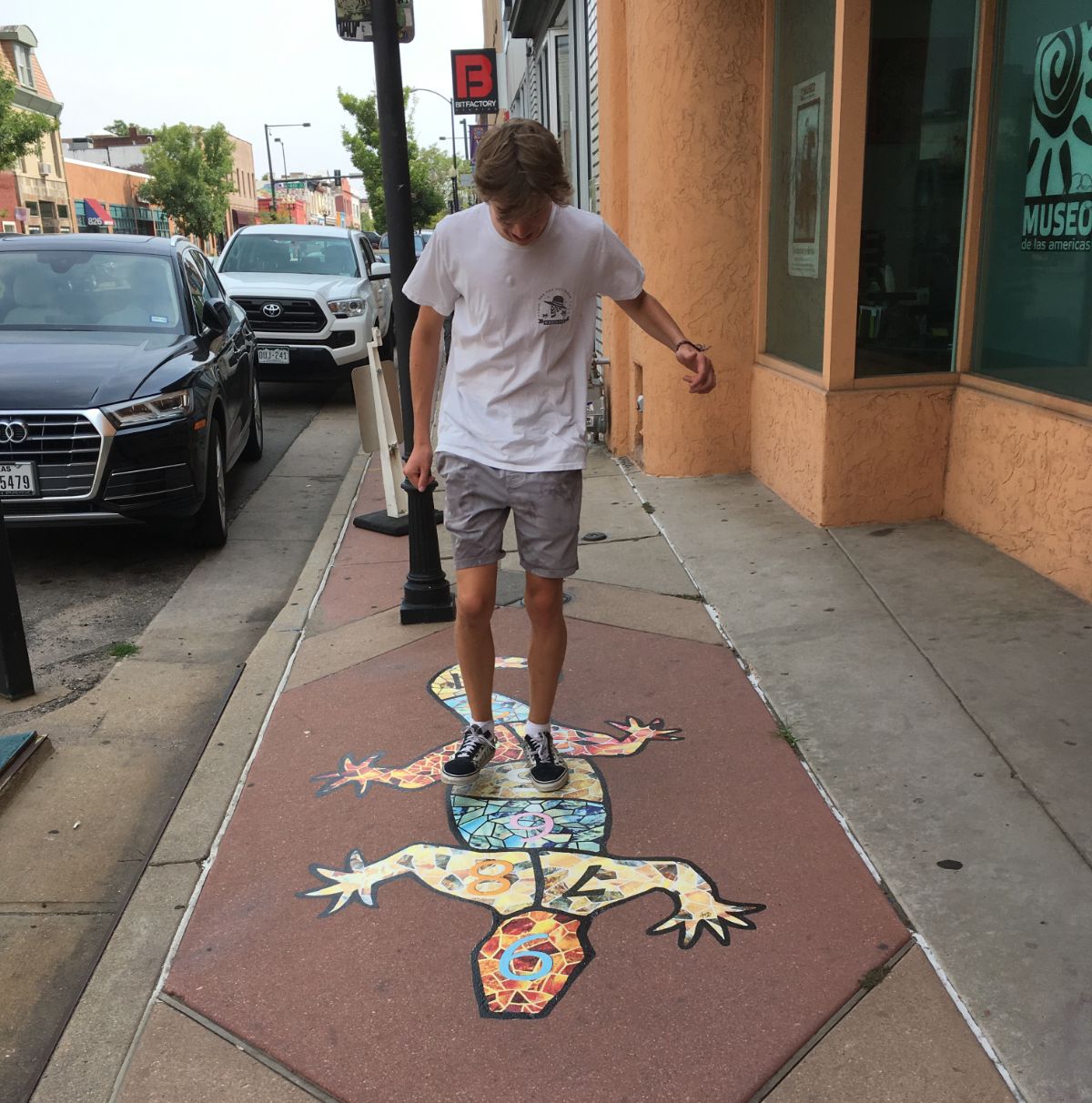 Santa Fe Drive Business Improvement District
Project: Connections_Our Civic Ecology
Site: Santa Fe Drive
Grant: $10,000
Description: The Santa Fe B.I.D. is guiding the community to create a people-centric neighborhood with connectivity and improved safety along Santa Fe Drive. The project is strongly rooted in the historical, cultural and ecological history of the Santa Fe Arts District and reflects neighborhood growth now and into the future. The first part of the project will be two community interactive visioning workshops. Workshops will serve to establish the parameters and guidelines for the visual theme for two Santa Fe Drive intersections. The app Streetwyze will be used to integrated data collection. Then the established guidelines and collected data will be used to create an artist competition to design and install painted crosswalks and other street fixtures such as sidewalks, benches, bollards, lights, trash/recycle containers, rain barrels and buildings. This art will become a three-dimensional expression of the area's natural, cultural and artistic heritage. Finally, selected artists and team collaborators will host participatory events concurrent with installations.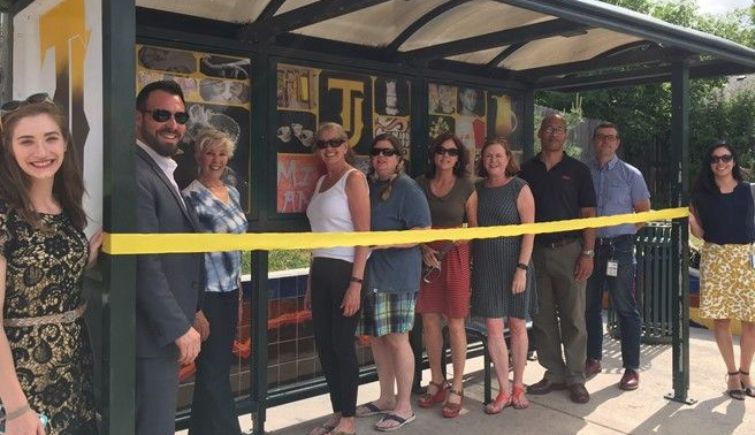 Thomas Jefferson High School
Project: Thomas Jefferson Community Bus Shelter and Bus Bench Project
Site: Eastbound bus shelter on East Hampden Ave. between Holly and Ivanhoe streets, Westbound bus shelter on East Hampden Ave. between Holly and Hudson streets
Grant: $10,000
Description: A bus shelter will combine function and art, acting as a blank canvas to display work created by the students of Thomas Jefferson High School (TJHS) art club. Supporting place-making, the display of student art will connect the community more closely with the school and give commuters and pedestrians an appreciation of the artistic creativity and talent of the students at TJHS. The existing bench will be relocated from the eastbound bus stop to the westbound side of Hampden. Art students will paint the bench. This project provides an aesthetically pleasing experience for the surrounding community and increases safety and comfort for commuters along a major transit corridor.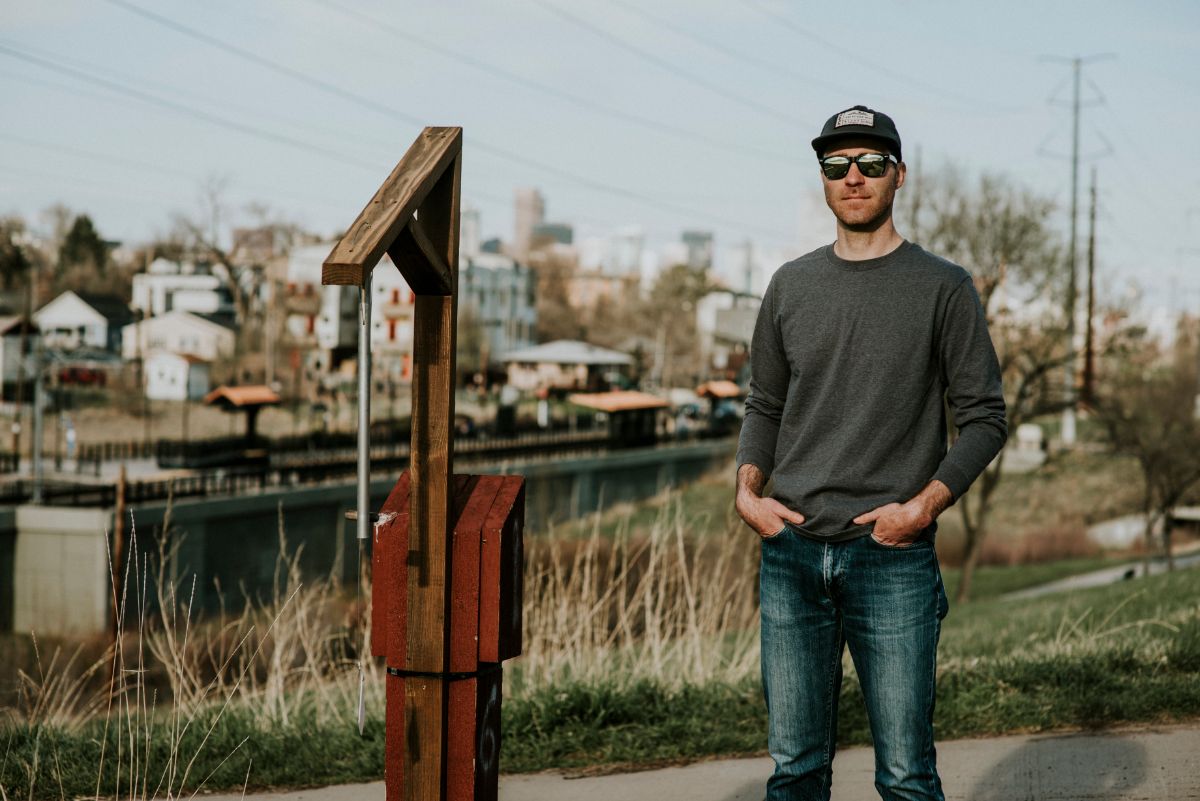 West Colfax Association of Neighbors
Project: Voices
Site: Along Lakewood Gulch, between Federal and Sheridan boulevards, both north and south of the W Light Rail Train line.
Grant: $6,000
Description: This installation utilizes wind chimes placed in a strategic sequence throughout the Lakewood Gulch to celebrate the kinetic energy created there. The installation will comprise of up to 50 chime structures, placed at regular intervals of 20 to 50 feet, in groups of 4-5, along the span of the Lakewood Gulch stretching from Federal Boulevard to Sheridan Boulevard, on both the north and south sides of the RTD Light Rail line. Kinetic energy from the Light Rail train, bikers, or wind will ring the chimes. As patrons of the Gulch pass through the installation, they will hear different pitches in succession (melody) or together (chords). Neighborhood artists and children will decorate the wind chime structures, and neighborhood-based musicians will compose pitch progressions.