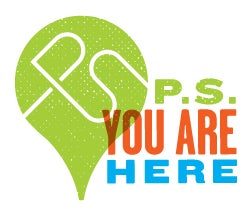 2017 P.S. YOU ARE HERE APPLICATION
Denver Arts & Venues (A&V) is proud to announce 2017 funding opportunities in support of Denver's cultural plan, IMAGINE 2020.
P.S. You Are Here (PSYAH) is a citywide creative placemaking and neighborhood revitalization program that cultivates collaborative, community-led outdoor projects in Denver's public spaces. PSYAH funds help support creative, short-term physical improvement projects that aim to transform our underutilized urban spaces to increase collaboration, honor heritage, build civic engagement, beautify neighborhoods, enrich communities and inspire long-term change.
In 2017, PSYAH will fund $70,000 in grants; applicants can request up to $10,000 in funding per project. Grants must be matched 1:1 by applicants through cash, in-kind contributions (goods or services) or volunteer time.
Please review our guidelines prior to filling out the application. The application process will open Aug. 17. The application deadline is Sept. 28, 5 p.m. Please note, not all proposals will need to identify all permitting needs, location specs and partnerships to apply; please visit our toolkit to help you though your process. Grant recipients will receive guidance from our committee through the implementation phase of the projects.
Please note, this application form cannot be saved; submissions must be filled out in full to be accepted. You can download our application to use as a guide before submitting your final online application.
2017 P.S. You Are Here online application.
SOLICITUD PARA 2017 P. S. YOU ARE HERE
Denver Arts & Venues (A&V, la oficina de arte y cultural de Denver) se enorgullece en presentar las oportunidades de fondos para 2017 en respaldo del plan cultural de Denver, IMAGINE 2020.

P.S. You Are Here (PSYAH) (P.S.: Tú estás aquí), un programa de revitalización vecinal y de uso creativo de espacios en toda la ciudad para fomentar proyectos de colaboración al aire libre liderados por la comunidad en espacios públicos de Denver. Los fondos de PSYAH ayudan a proyectos creativos de mejoras a corto plazo que buscan transformar espacios sub-utilizados de la ciudad para aumentar la colaboración, honrar la herencia cultural, construir la participación comunitaria, embellecer vecindarios, enriquecer comunidades e inspirar cambios a largo plazo.

En 2017, PSYAH proveerá $70.000 en subsidios. Los interesados pueden pedir hasta $10.000 en fondos para el proyecto. Los subsidios deben generar un monto igual al del subsidio por parte de los interesados por medio de contribuciones en efectivo, donaciones no monetarias (bienes o servicios) o tiempo de voluntarios.
Por favor, revise nuestra guía antes de completar la solicitud. El proceso de aplicación comienza el 17 de agosto. La fecha límite para enviar la solicitud es el 28 de septiembre a las 5 p.m. Por favor, tenga en cuenta que no todas las propuestas deben identificar las necesidades de permisos, especificación de lugar o detalles de colaboración en el momento de enviar la solicitud. Por favor, visite nuestras herramientas para ayudarlo en el proceso. Los beneficiados por los subsidios recibirán ayuda de nuestro comité para la fase de implementación de los proyectos.

Por favor, tenga en cuenta que esta aplicación no puede ser salvada (guardada). Las solicitudes deben estar completas para ser aceptadas. Usted puede derscargar la solicitud para usarla como guía antes de enviar su solicitud final.

Solicitud en español de P.S. You Are Here 2017