KINTSUGI LUNCH HOUR: The Mind, Body, and Spirit of Karate
Denver Arts & Venues
09/

18/

2020

12:00 PM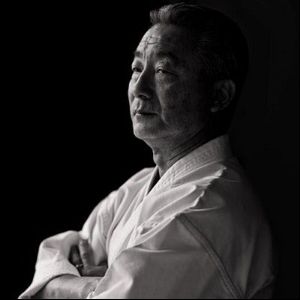 Work with the mind, body, and spirit of karate during this kintsugi lunch hour! No prior experience with karate is necessary. A digital link will be sent to attendees after registration. Suggested $0-10 donation.
About this Event
How can we heal from trauma through the mind, body, and spirit of karate?
Tsutsui Sensei from Colorado Budokan Karate shares his healing and recovery path through the mindset and practice of Karate after experiencing a near-fatal car accident during this talkback and Q&A session. USA Karate Team Member, Akemi Tsutsui-Kunitake, will teach a 'kata' called Sanchin which was created to unify the mind, body, and spirit.
This series is sponsored by the Japanese Arts Network and is part of Kintsugi: The Art of Healing, Finding Beauty in Repair, a Denver Arts & Venues Cultural Partner Program.
ABOUT THE ARTISTS: Isao Gary Tsutsui is the Head Instructor of Colorado Budokan is Mr. Isao Gary Tsutsui. He was born in Minneapolis, Minnesota in 1946 and moved to Denver, Colorado when he was six months old. He began his formal training in the art of karate in 1965 in Shotokan karate under Mr. Yutaka Yaguchi and Mr. Joseph Castillo of the Japan Karate Association of Colorado. Sensei Gary TsutsuiAfter five years of Japan Karate Association training he moved to Irvine, California. He trained under Mr. Kiyoshi Yamazaki, karate master in Shindo Jinen ryu and weapons expert from 1970-2007. During the period from 1970-79 Mr. Tsutsui completed his Bachelor of Fine Arts Degree at the University of California, Irvine, taught photography and serigraphy for the UC Irvine Recreation Department, and was head instructor of the UC Irvine Karate Club. He moved back to the Denver area in the fall of 1979. He is a 7th degree black belt. He teaches karate at Colorado Budokan, his main dojo, in Denver Colorado, and also instructs at the Colorado Athletic Club-Downtown, Colorado School of Mines, and travels extensively teaching technical seminars and officiating at tournaments around the country.
Mr. Tsutsui was a bronze medalist at the Fourth World Union of Karate-do Organizations (now named World Karate Federation) World Championships in Tokyo, Japan in 1977. He is the first, and one of only two American males to ever medal in individual kata competition in the World Karate Federation World Championships. He was four times a United States Karate Team member from 1977-1980. In July 2001 he was inducted into the USA National Karate-do Federation (USANKF) Traditional Karate Hall of Fame.
Mr. Tsutsui has certified as a World Karate Federation kumite referee, World Karate Federation kata judge, a Pan American Karate Federation kumite referee, and a Pan American Karate Federation kata judge. He has served as Regional Vice-President and Chairman of the Referee Council for the USA National Karate-do Federation.
Mr. Tsutsui is also a member of the Advisory Board of the Colorado Governor's Council for Physical Fitness.
Akemi Tsutsui-Kunitake is a yonsei artist based in Denver, Colorado. Her work has themes of whimsicality, adventure and magic with a Japanese cultural lens. Her illustrations are inspired by Japanese folklore, Western occult symbolism and fairytales. Many of her works depict magical or witchy women, but she is open to other subject matter for commissioned illustrations or tattoo designs.
Aside from illustration, Akemi is a dedicated karate athlete and instructor at her family's dojo. With over twenty years of karate experience, she is current member of the USA Karate team member for kata and views both her art and karate within the same vein of intention setting and energy manifestation. She enjoys paleo home cooking, travel and occasionally writes for local newsletters and magazines.
About the Japanese Arts Network: The Japanese Arts Network (JA-NE) is a national resource for artistic collaboration and connection based out of Denver, CO. We provide access to resources and develop programs and platforms that support and strengthen visibility for JaJA (Japanese and Japanese-American) Artists in America who create with 'cultural intention' and are vital to society. We are dedicated to bringing together artists, communities, and stakeholders by celebrating and advancing Japanese arts experiences in America.