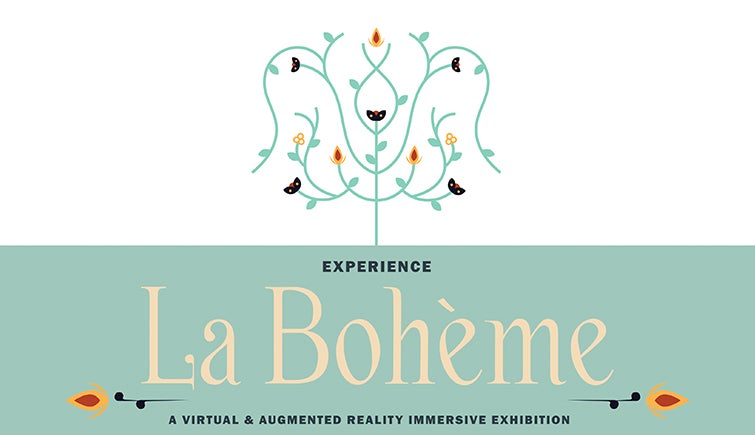 Experience La Bohème
Denver Arts & Venues
04/

27/

2018

-

05/

31/

2018

4:30 PM
EXPERIENCE LA BOHÈME 360° INTERACTIVE OPERA VIRTUAL REALITY EXPERIENCE
Experience La Bohème is a collaborative endeavor with Opera Colorado, Hypercube and the University of Colorado Denver, including students and faculty from the Digital Design and Music Entertainment and Industry Studies programs. The main goal of this immersive experience is to create an engaging and interactive VR experience that can excite younger audiences and expose them to the beauty and history of opera.
The technology used to create this experience includes traditional filming, Augmented Reality (AR) using Aurasma, and 360° VR Capturing Devices including the Nokia Ozo powered by Hypercube, Unity, Vive interface, and Oculus Rift.
Through the use of virtual reality and video narratives, Experience La Bohème displays many aspects of creating a professional opera production. The video narratives included in Experience La Bohème are interviews with the main characters, director and conductor, and an overview of the history of La Bohème and the set design, costumes, wigs and makeup.
Find out more at nextstagecu.org.
Hours:
Tuesdays - Fridays, 4:30 p.m. - 7:30 p.m.
Saturdays & Sundays, 12:30 p.m. - 7:30 p.m.